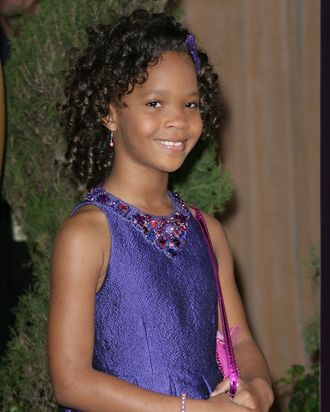 04 February 2013 - Beverly Hills, California - Quvenzhane Wallis. 85th Academy Awards Nominees Luncheon held at the Beverly Hilton Hotel.
Photo: AdMedia/Corbis
The Will Smith–directed, Jay Z–scored Annie remake has been without an actress to play its titular character ever since Willow Smith gave up the role so she could enjoy being a 12-year-old girl. Luckily for everyone, Beasts of the Southern Wild star Quvenzhané Wallis is only nine years old, and is therefore not yet worried about spending her youth on set. On Sunday, Sony Pictures and Overbrook Entertainment announced that the littlest Oscar nominee will replace Smith, as had been rumored. We can't say that we're not excited.