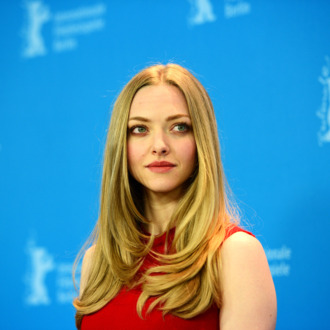 US actress Amanda Seyfried poses at a photocall for the film 'Lovelace' during the 63rd Berlin International Film Festival, in Berlin, Germany, on February 9, 2013.
Photo: JOHANNES EISELE/AFP/Getty Images
The Hollywood Reporter writes that Amanda Seyfried is in talks to join A Million Ways to Die in the West, Seth MacFarlane's follow-up to Ted. A contemporary Western, the film centers on MacFarlane as a farmer whose girlfriend (Seyfried) leaves him after he backs out of a gunfight. Charlize Theron would play an outlaw's wife who teaches this farmer how to shoot. Also, they'll all presumably have an encyclopedic knowledge of eighties pop culture.