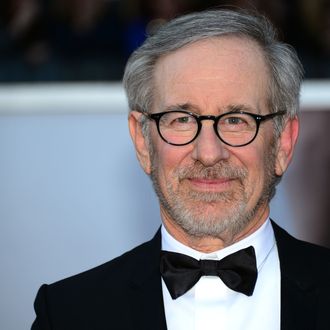 Best Director nominee Steven Spielberg arrives on the red carpet for the 85th Annual Academy Awards on February 24, 2013 in Hollywood, California.
Photo: FREDERIC J. BROWN/AFP/Getty Images
Today, Steven Spielberg was announced as the head of this year's Cannes Film Festival jury. Last year, Italian director Nanni Moretti held the position, and recently Robert De Niro and Tim Burton also took a crack at it. Spielberg often attends the festival, though most of his films are not entered into competition. Either way, if you're planning on entering the festival this year, you still have time to add some reluctant father and his kid stuff to get on Stevie Spiel's good side.