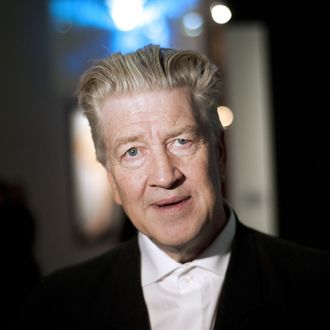 Photo: FRED DUFOUR/2010 AFP
It's Sunday afternoon — your last chance to read all that stuff you meant to read last week before Monday brings a new deluge of things you will want to read. Below, some of our recommendations:
"David Lynch Is Back … as a Guru of Transcendental Meditation" by Claire Hoffman (New York Times Magazine): The story of the director's search for enlightenment and his plan for creating world peace. 
"L'Étranger" by Lauren Collins (The New Yorker): The saga of France's most famous tax exile, Gérard Depardieu.
"Freakshow" by Natasha Vargas-Cooper (Out): A look inside weirdo-loving production company World of Wonder.
"Inventing Marilyn" by Caitlin Flanagan (The Atlantic): A meditation on the things we read about Marilyn Monroe and the things she read herself.
"Gchatting with George Saunders" by Katherine Bernard (Paris Review Daily): Self-explanatory.

For more in-depth weekend readings, visit our friends at Longreads.