The Grammys: So many performances, not quite as many awards, and lots and lots of CBS-personality presenters. (Music lovers, put your hands together for…NCIS's Pauley Perrette!) These are the telecasts that GIFs were made for. We've already animated Taylor Swift's singalong with Mumford & Sons, but Bobby Finger also spotted some other moments in the crowd that needed isolating. Enjoy Nicole Kidman — as the kids call it — "getting down," Beyoncé accidentally evoking an unpleasant association with the Farrelly Brothers, and more.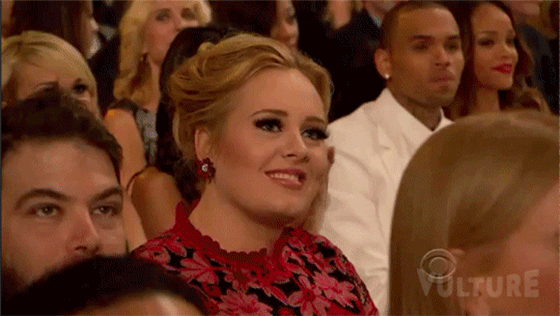 Nothing makes an evening more fun than having nothing at all to prove.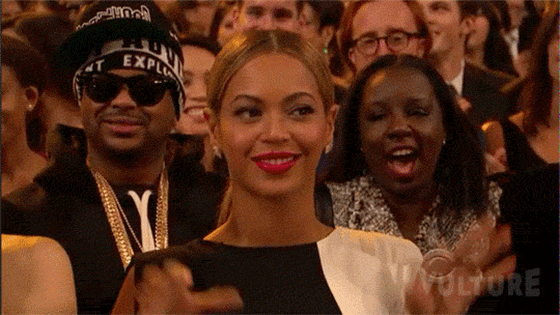 The innocent placement of the fingers of Beyoncé's left hand in front of the mouth of the woman behind her spark unfortunate memories of the landlady in Kingpin.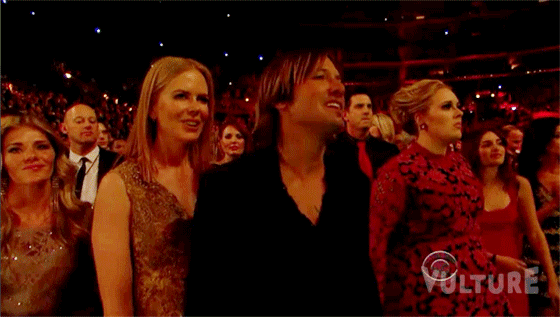 Nicole Kidman — or your aunt dancing at a bat mitzvah?
Drake is impressed.