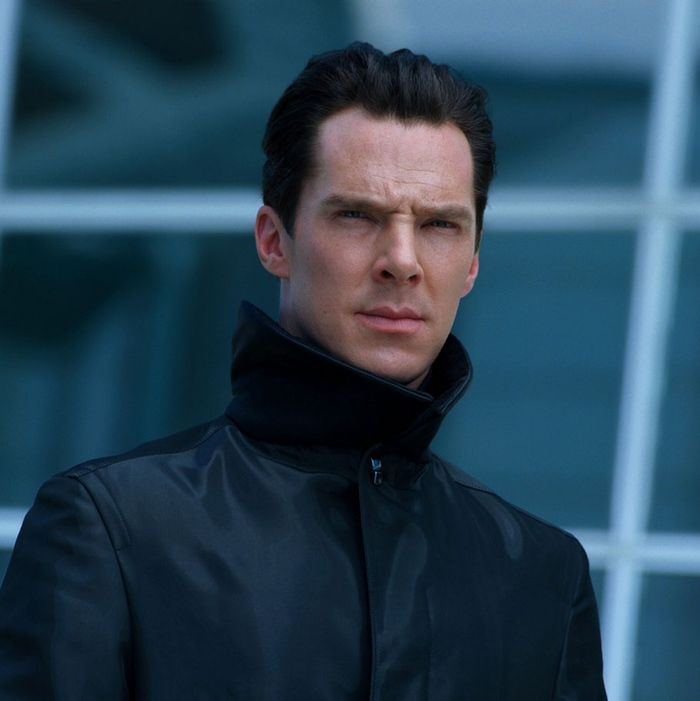 A big-budget franchise sequel is only as good as its villain, and luckily, Star Trek Into Darkness seems to have landed a whopper in actor Benedict Cumberbatch. That silky voice! That air of mystery! Those faces! We may not be exactly sure who he's playing — rumor has it that Cumberbatch might be Khan, though according to official studio boilerplate, his character has the distinctly un-menacing name of "John Harrison" — but while we're pondering, let's revisit (via GIF) seven primo Cumberbatch moments from the film's three trailers thus far. Spy any clues?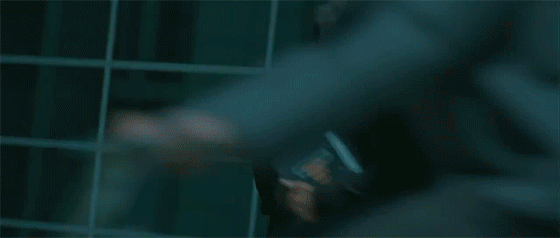 How does Cumberbatch keep his face so perfectly, malevolently still? He has to, because if he looked down even a little bit, he'd catch his chin on that collar and Kirk would just laugh.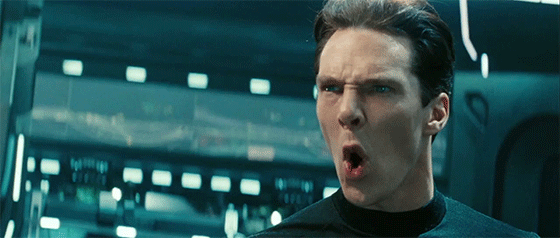 Fun fact: Cumberbatch is feared throughout the animal kingdom for his terrifying ability to unhinge his jaw and swallow giant chunks of scenery whole (which he then keeps hidden away in his midsection, to digest at his leisure).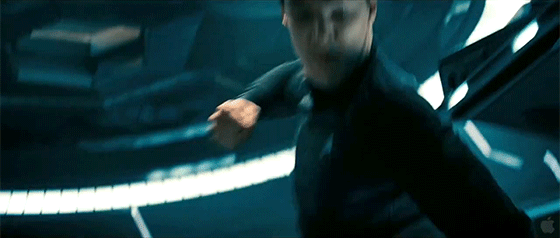 "THEY'RE GETTING RID OF GOOGLE READER?!?!"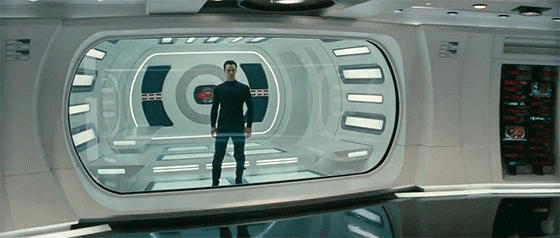 Trapped by a barely visible lens flare.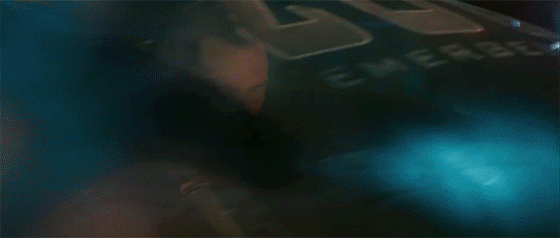 "Do you know John Connor?"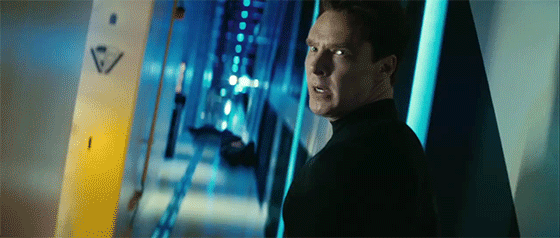 It was nice of J.J. Abrams to let Tom Hooper direct this shot.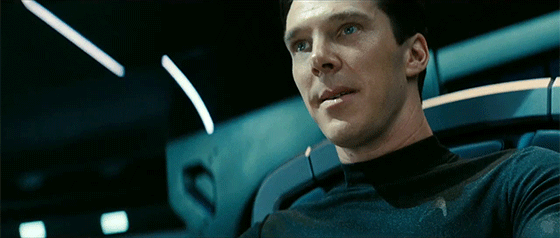 You are getting sleepy. It's almost like you're watching Star Trek: Nemesis.