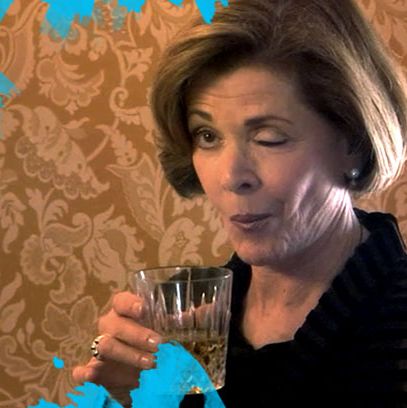 There are too many hilarious Lucille Bluth–isms to go over in a single conversation with Jessica Walter, who plays Arrested Development's boozy matriarch. But there are the classic bits that have risen to the top, preserved and popularized in endless little GIF loops all over the web. Her signature wink. Her excited reaction to Gene Parmesan. (If the form has a flaw, it's only in its inability to capture the sound of Lucille's chicken call: coodle doodle doo … coodle doodle do.) On the occasion of Arrested Development taking on Cheers in today's quarterfinal of Vulture's Sitcom Smackdown, we rang up Walter (currently starring as another hostile, martini-swilling mom in FX's Archer) and she agreed to jump down the rabbit hole of Lucille's most mesmerizing and enduring GIFs.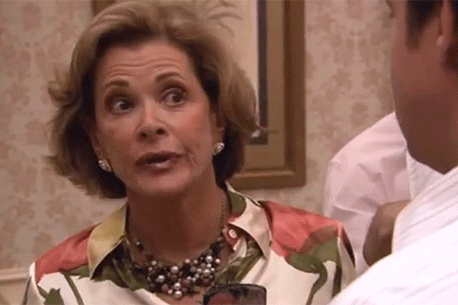 The creepy double-wink in "The One Where Michael Leaves" (season two, episode one)
Michael notices that the Bluths' model home is very similar to the ones George Sr. may have been building illegally in Iraq. Lucille reassures Michael that it would be a very difficult charge to prove — and then winks at him. Twice.
She first did Lucille's special slo-mo wink in the pilot, thinking it would be a nice touch. Also, she wanted to show off. "Most people can't completely close one eye. Try it, try it! You'll see. It's very hard to close one eye totally and keep the other one open. It just so happens I'm able to do that, so I worked it into the script," Walter laughed. "I thought it would be fun. It's the strange, twisted thing she does." Lucille later gives not one but two winks to Michael (Jason Bateman: also an accomplished winker). "I remember [Michael would] always say, 'How can we ever stop you from making that face again?'" When Vulture told Walter that the wink is one of the more circulated Lucille memes online, she sighed in relief. "Oh my God, I'm so glad! I do it a couple of times in these fourteen episodes," she said. "I mean, I don't overdo it, but I tried to get a few in. I don't know if they'll keep 'em in, but I'm glad to hear it's been appreciated."