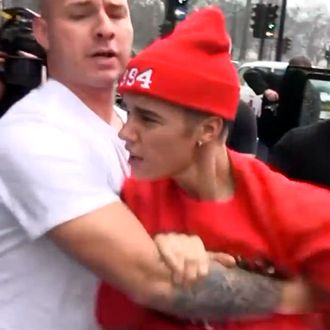 Last night in London, Justin Bieber collapsed backstage and had to be taken to the hospital, where he recuperated by Instagramming shirtless pictures of himself listening to "Janice Joplin." Good news: He's already out of the hospital and getting into scuffles with extremely aggressive British paparazzi, as shown in this video. Keep in mind that Justin was absolutely provoked — though he maybe swipes the photographer on the way in — and also that the poor kid just got out of the hospital and has to basically crawl under a camera tunnel just to get into his car. Raise your hand if you would also start screaming "fuck" at the top of your lungs. Right.
In case you would like to relive this moment in frozen form, here is Justin Bieber making mean faces at a photographer: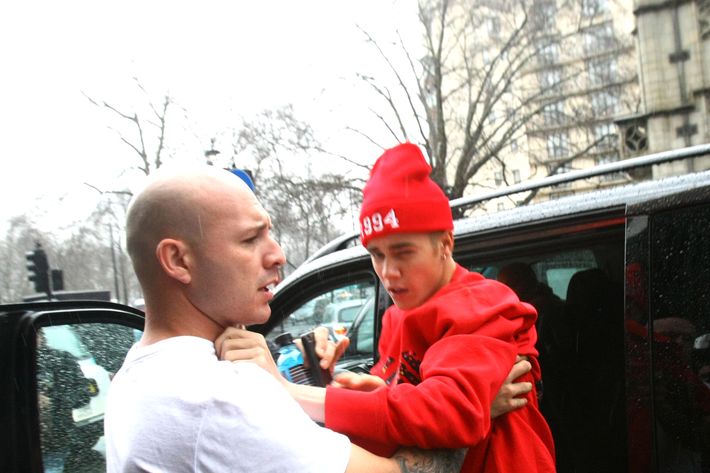 And here is Justin Bieber getting held back by his bodyguard: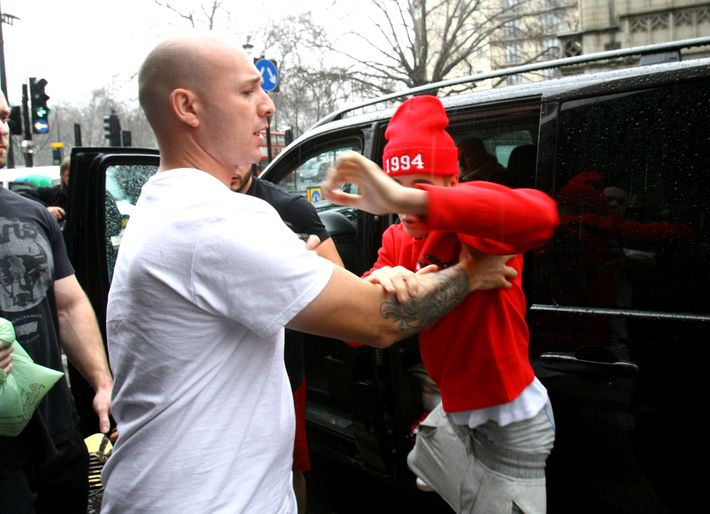 Proud moments for everyone involved.