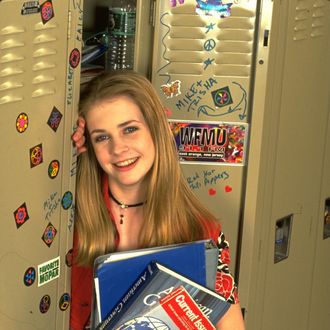 Finally, it's the Clarissa Explains It All book the world has been waiting for. According to EW, Clarissa creator Mitchell Kriegman is writing a where-is-she-now book about Clarissa Darling called Things I Can't Explain, which is tentatively scheduled to come out in 2014.
[The] novel will follow 23-year-old Clarissa as she tries to carve out a career as a journalist and deals with the obstacles toward becoming a real adult: finding and keeping a job in a turbulent economy, the luxury of a first apartment without roommates, figuring out how to deal with parents all over again, and unexpected feelings for a really cute guy who — of course — has an on-and-off again girlfriend.
Clarissa was 17 or so when the show ended in 1994, which means a 23-year-old Clarissa is probably struggling to explain Y2K. It was a confusing time for everyone, Clarissa, don't feel bad.