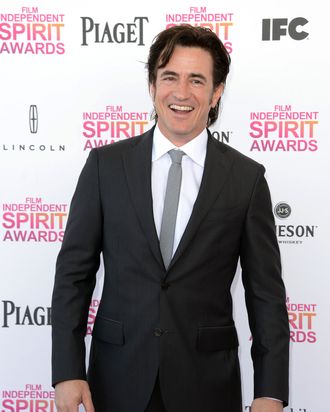 Actor Dermot Mulroney attends the 2013 Film Independent Spirit Awards at Santa Monica Beach on February 23, 2013 in Santa Monica, California.
Photo: Jason Merritt/Getty Images
After a fun arc on New Girl and a sort of sad arc on Enlightened, Dermot Mulroney is committing full-on to a TV show. He's been cast in the untitled Rand Ravich drama at NBC, according to Deadline. The show is a heist-y sort of political thriller about the kidnapping of a school bus full of people — including the president's son. Mulroney plays one of the other student's fathers, a chaperone for the school trip, who's described in the script as "timid looking, wearing thick glasses and a sweater vest." No one is pure dweeb on TV, though! We're betting he's secretly steely.