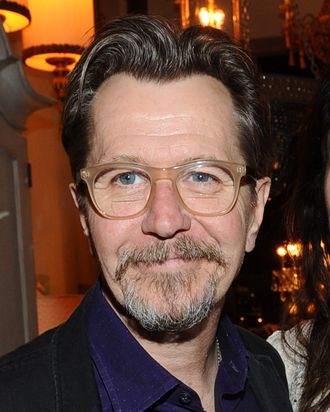 Actor Gary Oldman attends the Launch Party for Kishani Perera's new book, "Vintage Remix" at Rummage on April 18, 2012 in Los Angeles, California.
Photo: Michael Buckner/Getty Images
Gary Oldman and Tom Hardy might not have much time together (any time together?) in The Dark Knight Rises, but they were evidently close enough to take this beautiful photo together, so let's call it a reunion anyway. Child 44 will feature Hardy as a fifties Soviet military police agent who comes under government suspicion while investigating some child murders; Oldman will play the head of police, the one keeping tabs on Hardy. Noomi Rapace and Joel Kinnaman are also onboard, with Daniel Espinosa (Safe House) directing.