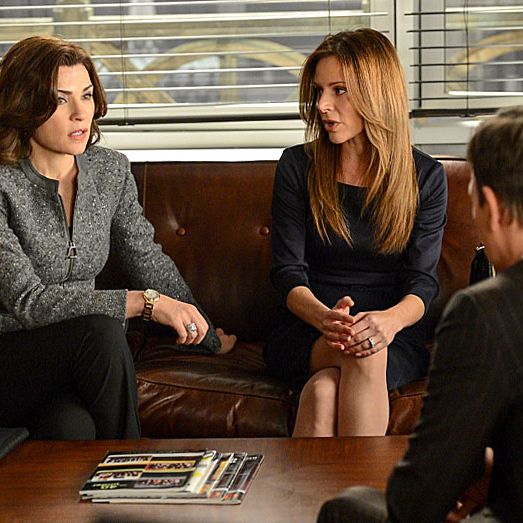 Photo: David Giesbrecht/CBS
The best part of this underwhelming but not totally terrible episode was Andrew Bird. The Chicago-born multi-instrumentalist provided the opening and closing soundtrack for this week with his 2005 song "Fake Palindromes," which set things up to seem much creepier and more emotionally evocative then they actually turned out to be, but nevertheless, good tune.
There were multiple exits on "Invitation to an Inquest," in roughly chronological order: Good-bye, Justice Ludwick (RIP); good-bye, Jordan (we won't miss you); good-bye, Maddie (you were almost fun while you lasted); (probably) good-bye, Mr. Agos (good riddance!); and good-bye, Nisa (sorry, girl — you seemed sweet, and heartbreak's a bitch, but you'll get over it).