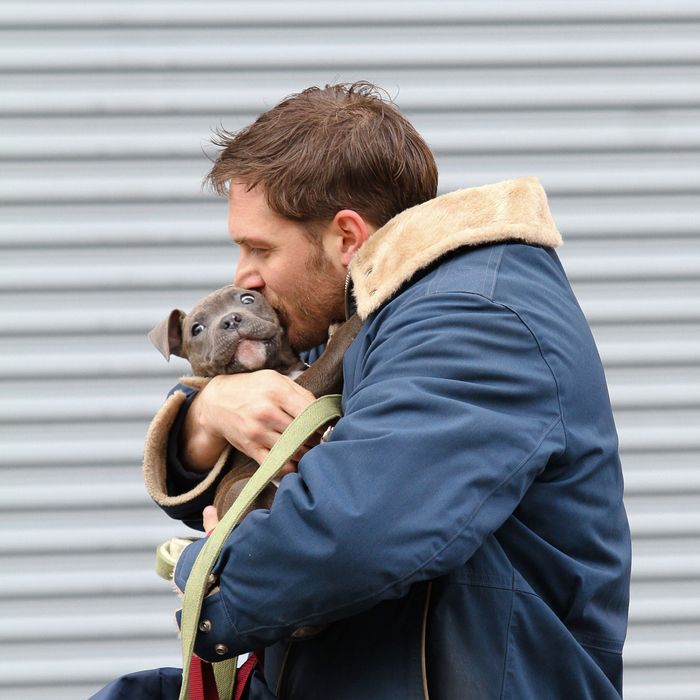 Photo: Splash News/Corbis
Look, working with animals isn't easy. They don't listen to stage directions, and they're always sniffing your pockets, and then, as the old adage reminds us, they always upstage you. Only a brave and patient actor would sign up for dog duty, but luckily, Tom Hardy is such a man. And if these photos from the set of Animal Rescue are any indication, he has already overcome major species barriers to form a bond with his canine co-star. It's hard work, but someone has to hug puppies. Let Tom Hardy teach you how.
Step 1: Introduce yourself to the puppy and present him or her with a gift. Don't crowd the puppy. Let the puppy come to you.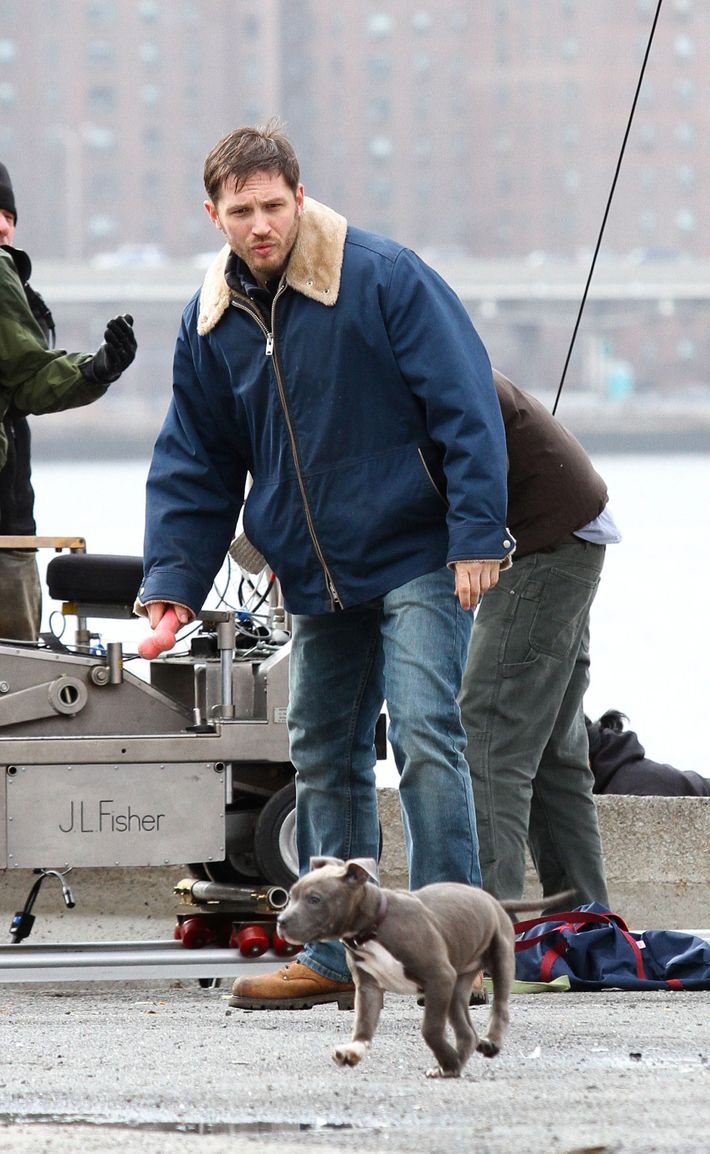 Step 2: Establish a physical connection to the puppy with a leash. Don't put it on too tight — this is about mutual respect.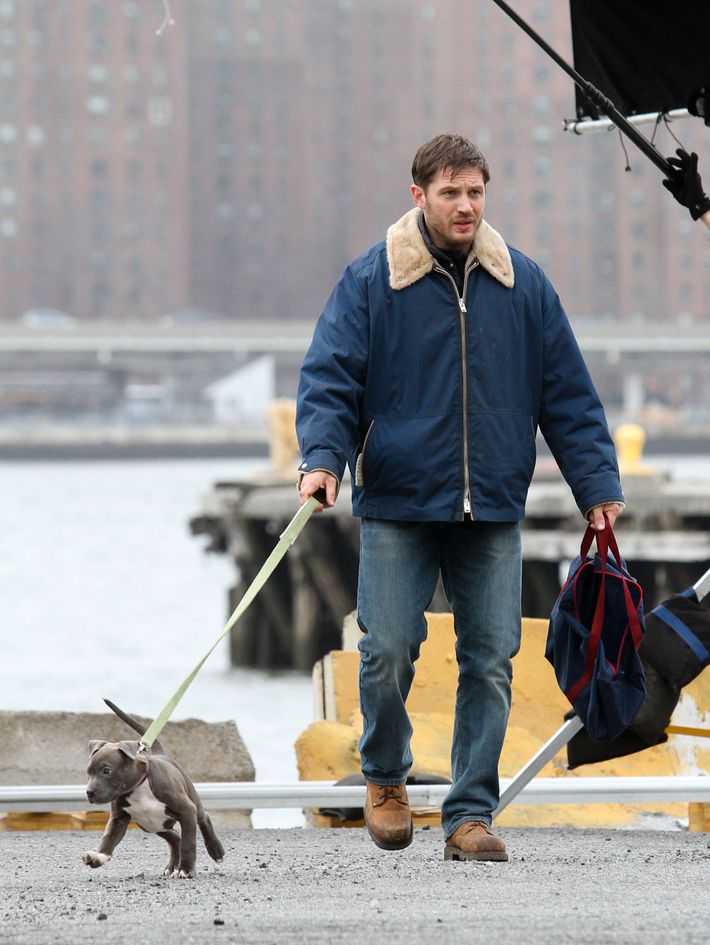 Step 3: Take the puppy to a quiet place so that you can bond privately, without any directors or crew members disturbing you.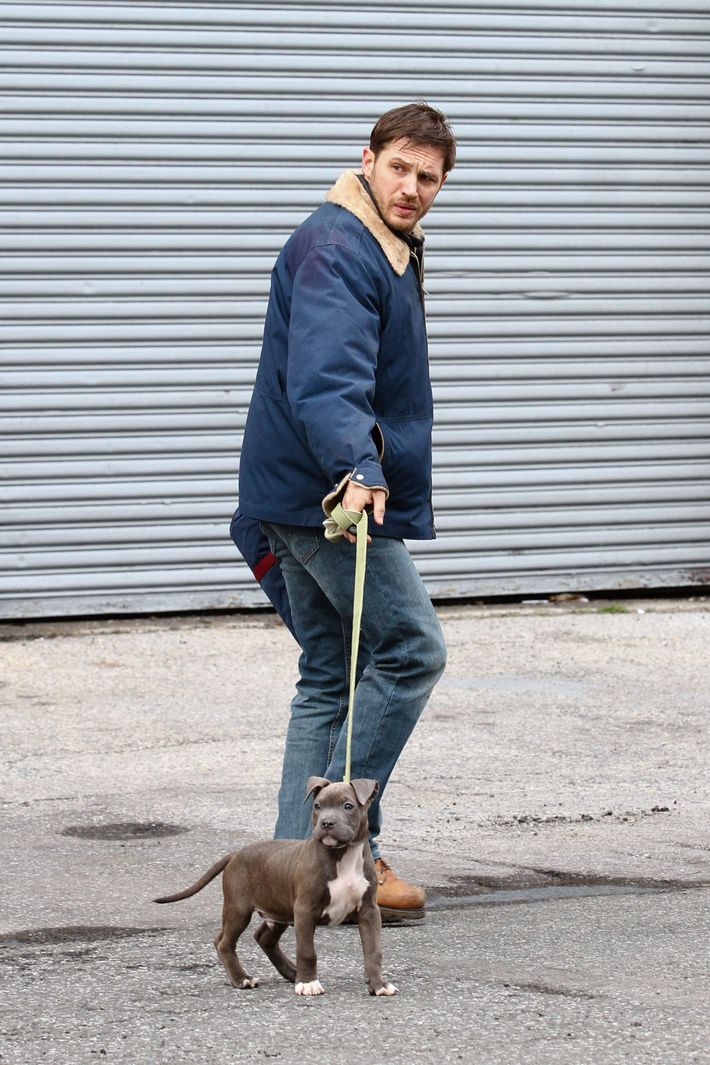 Step 4: Pick up the puppy and hug it. Really hug it.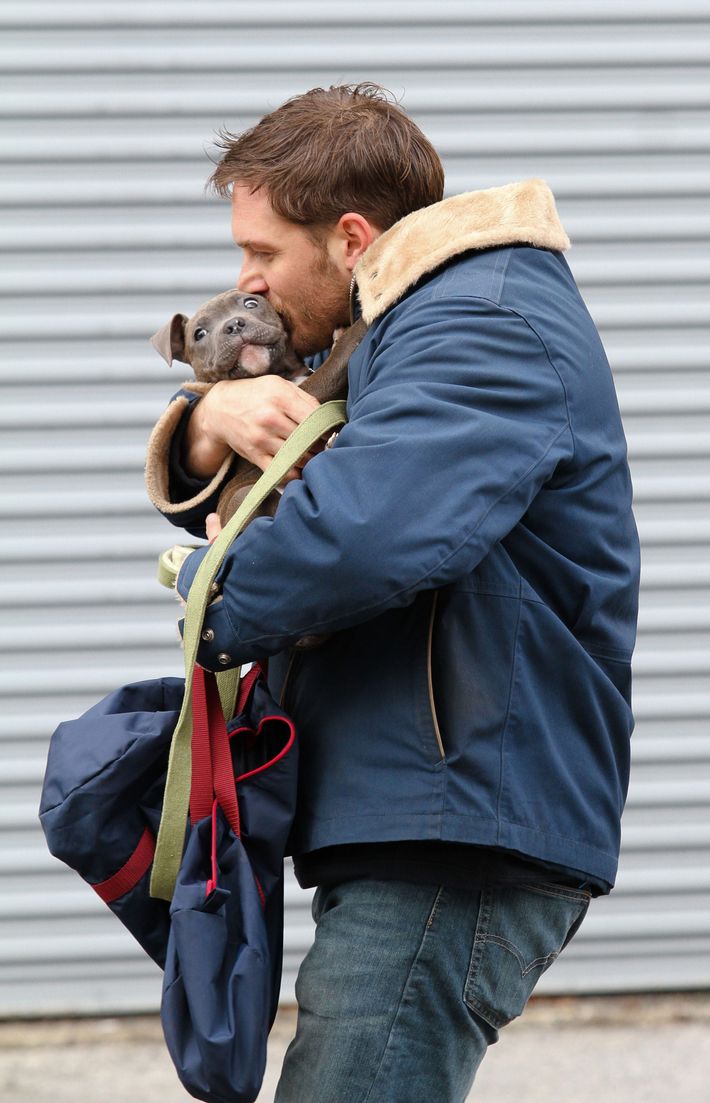 Step 5: Oh hell, give it a kiss while you're at it.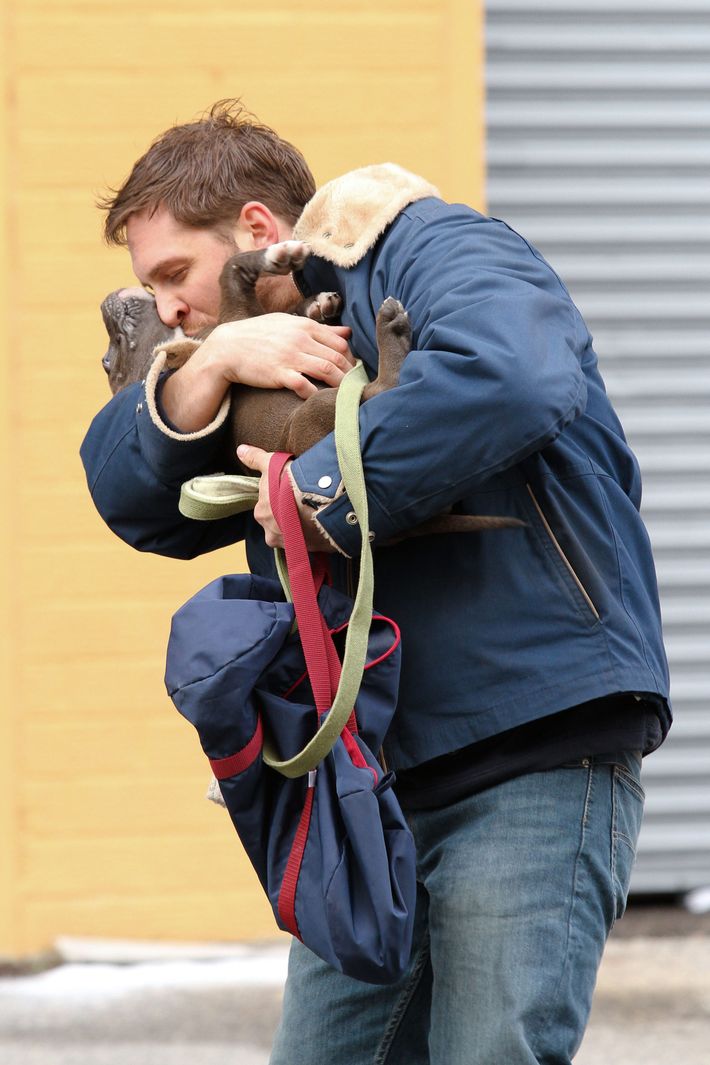 Step 6: Keep hugging the puppy.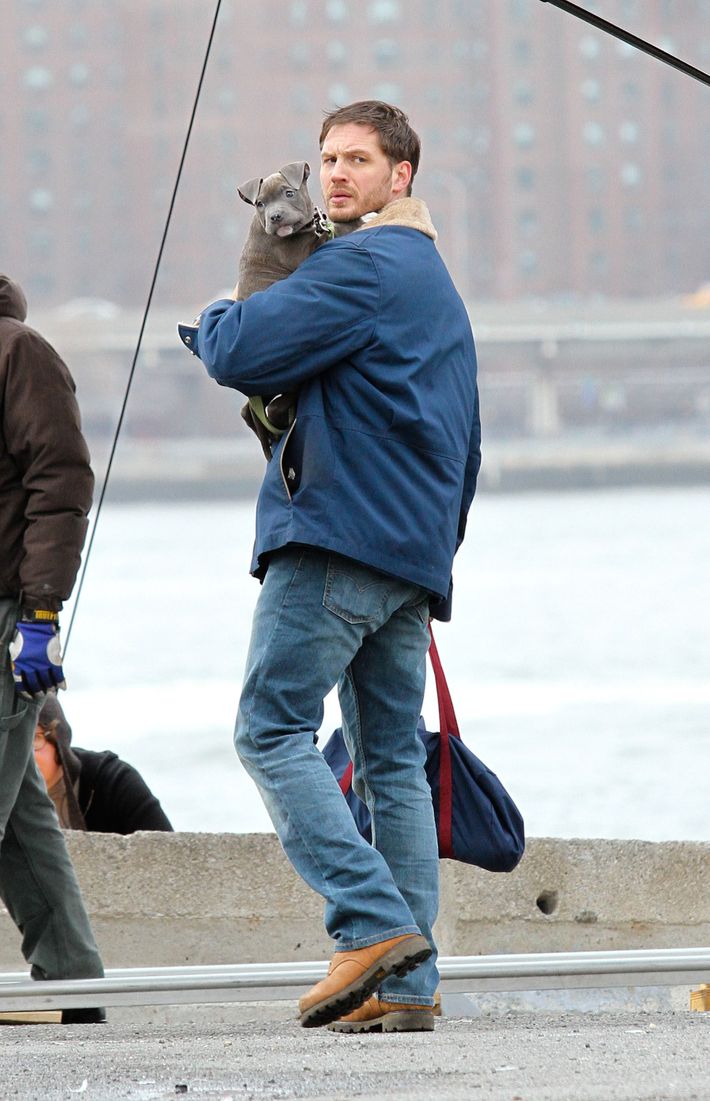 Step 7: Never let go of the puppy. It's your puppy now.