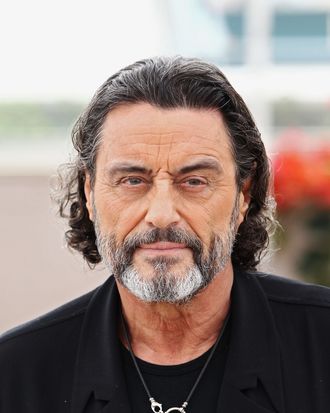 Actor Ian McShane attends the "Pirates of the Caribbean: On Stranger Tides" photocall at the Palais des Festivals during the 64th Cannes Film Festival on May 14, 2011 in Cannes, France.
Photo: Andreas Rentz/Getty Images
He will play Amphiarus —  "part priest, part prophet, and part warrior" — to the Rock's Hercules, and we are going to go ahead and bet money right now that the prophet turns out to be the bad guy. (An oracle who fights? Suspicious.) Joseph Fiennes, John Hurt, and Rebecca Ferguson have also been cast; the movie opens in 2014, which has been renamed the Year of Hercules. Hercules! Hercules!