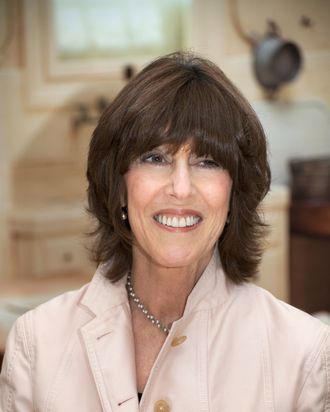 Director Nora Ephron visits SiriusXM's "The wowOwow Radio Show" at SiriusXM Studio on April 11, 2012.
Photo: Vera Anderson/WireImage
Jacob Bernstein, the older son of the late Nora Ephron and a regular contributor to the New York Times, has a long, loving piece in this week's Times Magazine about his mother's final days. It is worth your time.