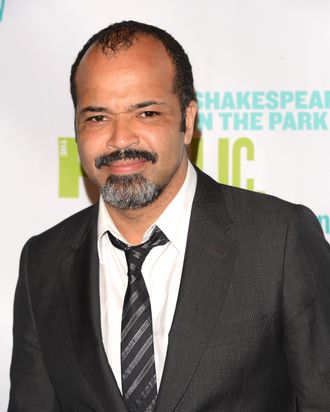 Actor Jeffrey Wright attends the Public Theater 50th Anniversary Gala at Delacorte Theater on June 18, 2012 in New York City.
Photo: Andrew H. Walker/Getty Images
A week after casting the handsome gentleman Ron Livingston, Boardwalk Empire has added handsome gentleman Jeffrey Wright. He'll play "Valentin Narcisse, Doctor of Divinity, philanthropist, student of culture and the man who runs Harlem." Wright has only dabbled in television in his two decades onscreen; this is his first gig as a series regular. Speaking of Jeffrey Wright, though: Did everyone see him in costume as Beetee for The Hunger Games: Catching Fire? So cool.