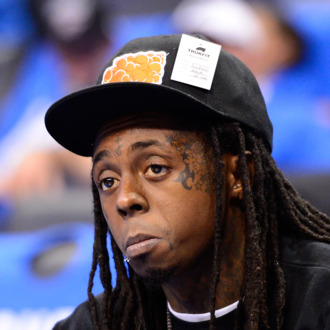 Weezy F. Baby and the F is for frowny face.
Photo: Ronald Martinez/2012 Getty Images
"This isn't my first, second, third, fourth, fifth, sixth, seventh seizure," says Lil Wayne, adding that he's epileptic and his recent hospitalization was all about stress, low rest, and hard work. "I've had a bunch of seizures, ya'll just never hear about them. But this time it got real bad 'cause I had three of them in a row and on the third one, my heart rate went down to like 30 percent. Basically, I could've died, so that is why it was so serious." So since he could've died, is Wayne salty at TMZ for those death-bed rumors? "That's what they do. I can't be upset at that," he says. "I get upset at my kids when they do things that I tell them not to do. I can't be upset at TMZ for doing what they do. They gon' probably come out tomorrow and say something else about somebody else that ain't true. That's what they do. The truth isn't good enough for them, so they gotta twist everything up." He would've been more upset if TMZ said he was quitting skateboarding.