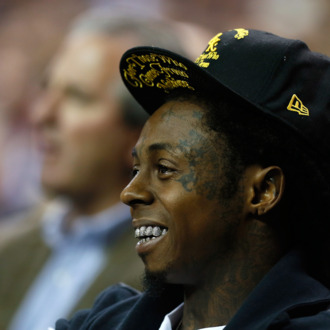 Photo: Kevin C. Cox/2012 Getty Images
On Friday night, TMZ reported that Lil Wayne was "being given last rites" at LA's Cedars-Sinai Medical Center after suffering a seizure. That alarming phrase has since been removed from the story (which also claimed that he was in an induced coma), but Wanye's people have confirmed that he is in the hospital. "Dont believe the nonsense about comas and tubes to breathe … that's false!!" tweeted Young Money president Mack Maine, who promised an official statement soon. One of Wayne's publicists, Kia Selby, also denied the coma rumor and said that the rapper "is doing well." This tweet appeared on Weezy's own account at 6:33 p.m.:
TMZ called called the post "odd," since their sources seemed to believe he was sleeping and "in critical condition" when it went up.
Either way, Wayne's seizure is being blamed on too much Sizzurp, since TMZ reports that the doctors at Cedars-Sinai pumped his stomach three times after finding "high amounts of codeine in his system."