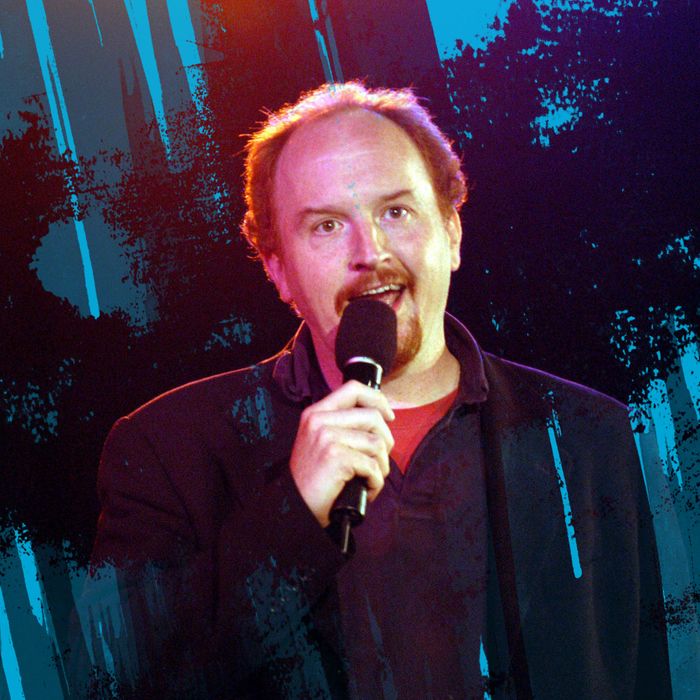 Louis CK during The 10th Annual U.S. Comedy Arts Festival - Day One at St. Regis Hotel in Aspen, Colorado, United States.
Photo: Jeff Kravitz/FilmMagic
Louis C.K. is, famously, a fount of creativity. For the past three years, he has generated enough ideas for an hour stand-up special, almost another hour of stand-up that was used on Louie, all of Louie itself, and some talk-show panel stories. Sometimes these things get spread around — like the story of his daughter's illogical joke "Who told the gorilla he couldn't go to the ballet?" which he told on both the Tonight Show and Louie. Well, since C.K. said he isn't making any new Louie episodes this year so he can take a break and make sure the show "comes from somewhere important and stays funny," we thought we'd go through some less-well-known bits of his and find ones we'd love to see in TV form. Some come from old stand-up, some from old TV interviews, and another comes just from the faces he makes while someone introduces him.
Louie goes to the movies (1996, HBO Comedy Half Hour)
Louie gets showbiz advice from an old-timer (1999, Late Night with Conan O'Brien)
Louie sings the alphabet song with one of his daughters (September 2004, stand-up at the Hollywood Improv)
Louie plays hide-and-seek with one of his daughters (August 2005, HBO's One Night Stand)
Louie calls a phone-sex line (2006, stand-up at Comedy Death Ray)
Louie remembers his parents sending him to special-needs camp (June 2006, Late Night with Conan O'Brien)
Louie is on a plane that almost crashes (April 2007, The Opie & Anthony Show)
Louie is confronted by a TV star about tipping (Date unknown, The Opie & Anthony Show)
Louie hates his introduction on a radio show (February 2010, Qtv)
Louie almost gets murdered driving in L.A. (June 2010, Lopez Tonight)
Louie gives one of his daughters medicine (December 2010, Tonight Show)
Louie gets a dog (August 2011, Conan)
Louie gets a boat (November 2012, Late Night with Jimmy Fallon; the joke continues here)