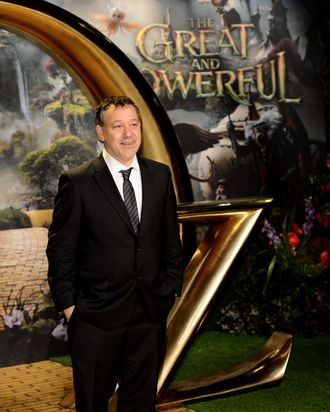 Director Sam Raimi attends the UK film premiere of Oz: The Great and Powerful at the Empire Leicester Square on February 28, 2013 in London, England.
Photo: Ian Gavan/Getty Images
On the heels of Ang Lee signing on to direct an FX pilot, another big-league director is getting into the TV game: Sam Raimi will direct the pilot for Fox's Rake, according to Deadline. Rake, starring Greg Kinnear, is an adaptation of the Australian dramedy of the same name; it follows a charismatic bad-boy defense attorney on all of his darkly humorous adventures. This is Raimi's first time directing a TV show, though he's been an executive producer on a dozen or so shows since 1995, like American Gothic and Xena: Warrior Princess. Rake doesn't have much in common with those shows, though. Sadly.