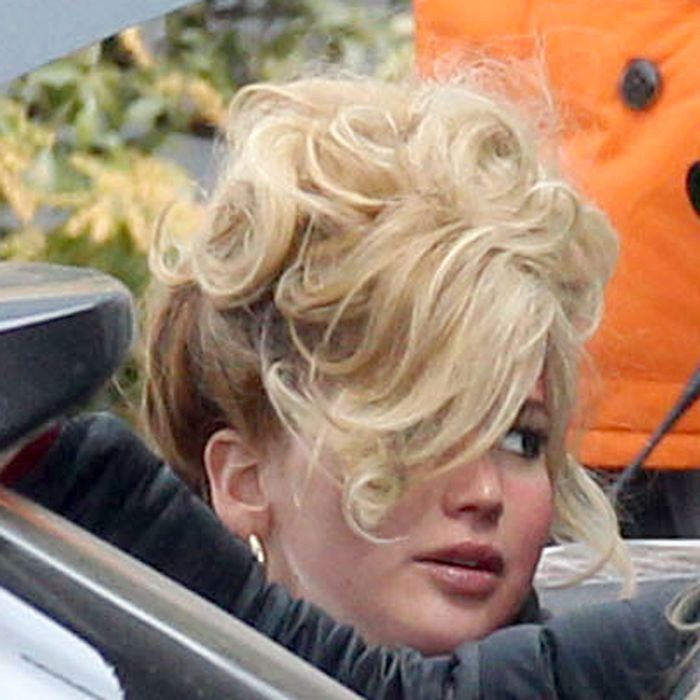 51048011 Oscar winning actress Jennifer Lawrence is spotted on the set of the Untitled David O. Russell film in Boston, Massachusetts on March 25, 2013. FameFlynet, Inc - Beverly Hills, CA, USA - +1 (818) 307-4813
Photo: ? 2013 FameFlynet, Inc - Beverly Hills, CA, U.S.A.
Ever since Melissa Leo's Hair won an Oscar for the amazing work it did in The Fighter, the world has waited with baited breath: Would director David O. Russell ever again be able to coax such riveting, layered work from the scalps of other Hollywood actors? To judge from his currently filming, untitled comic drama, the answer is yes … and it was a blowout decision. We knew something special was percolating when we saw Batman's combover and Bradley Cooper in roller curls colored My Little Pony pink, but then Oscar-winning American sweetheart Jennifer Lawrence appeared on the set of the seventies-set movie with … well, look at it. Look at it. It's unreal, and it's spectacular. How did she manage to get such volume? By stuffing her beehive updo with secrets, obviously. Forthwith, the items almost certainly contained in all that hair.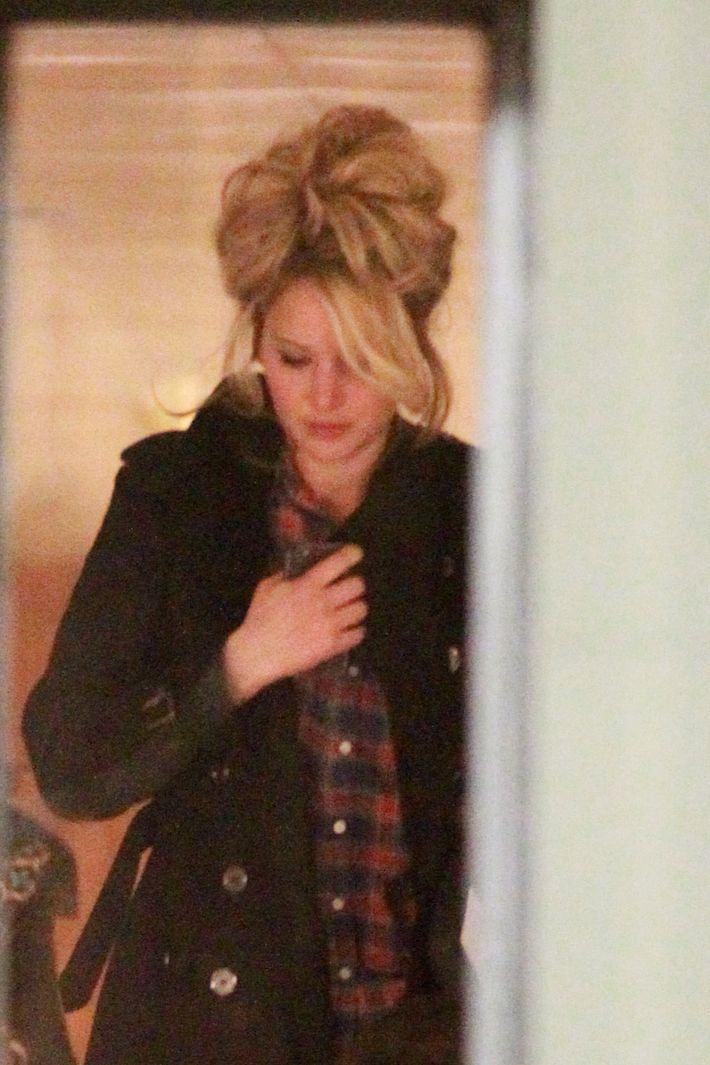 Secret Contents: Aretha Franklin's inauguration hat; a worn-down copy of First Wives Club on VHS; the true identity of Benedict Cumberbatch's Star Trek Into Darkness villain; Anne Hathaway's gritted-teeth friendship.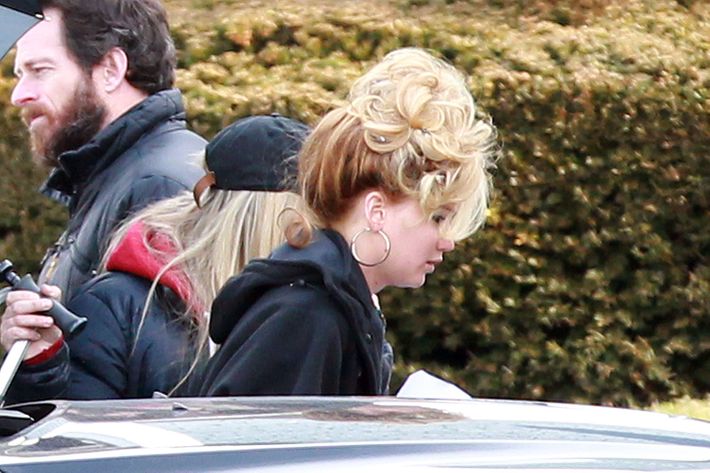 Secret Contents: A Brigitte Bardot hair tutorial on YouTube; Lisa Vanderpump's treasured Pomeranian Giggy; an overachieving Cinnabon franchise; an Academy Award engraved with Emmanuelle Riva's name.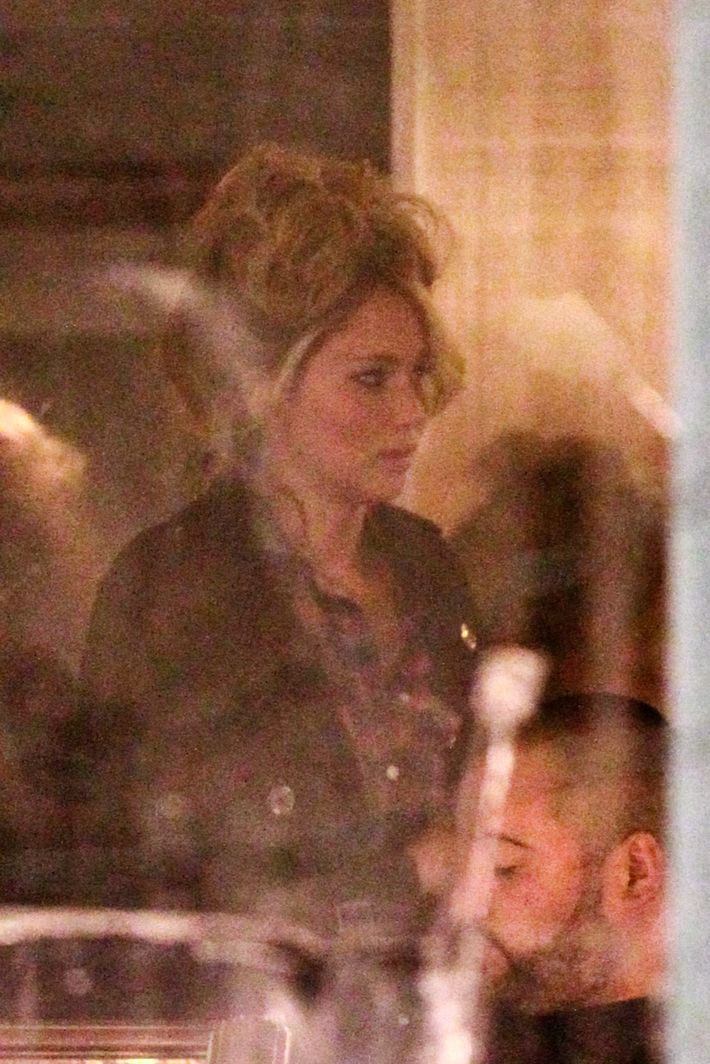 Secret Contents: A European family of four that lives modestly within its means; an enchanted dagger that must be plunged into Emma Stone's torso at midnight in order to work; Jack Nicholson's sunglasses.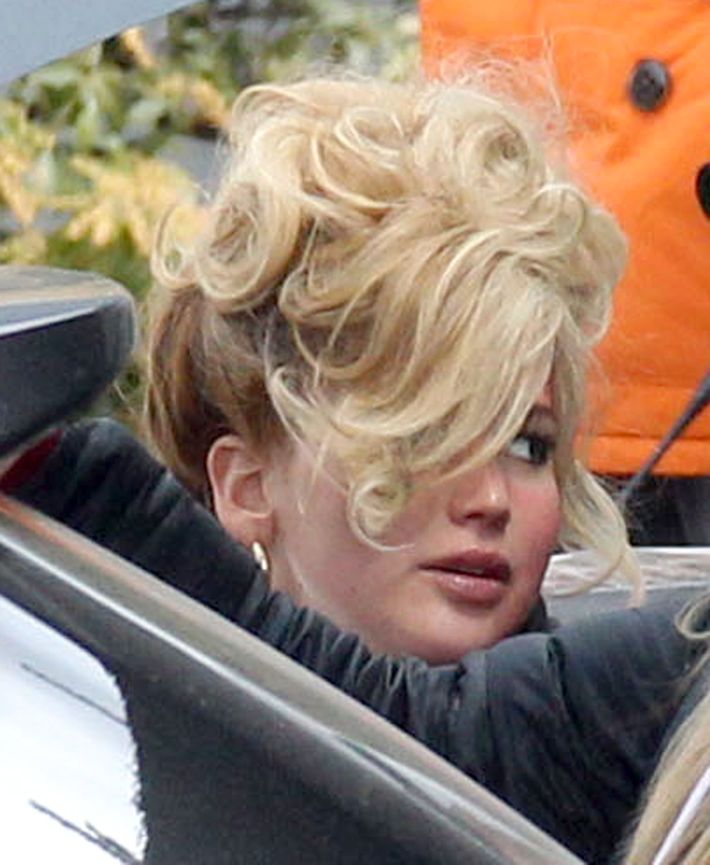 Secret Contents: Quvenzhane Wallis's puppy purse; a hastily applied bottle of Sun-In; attitude; five-foot-five actor Josh Hutcherson.