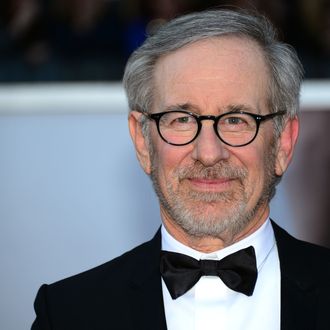 Best Director nominee Steven Spielberg arrives on the red carpet for the 85th Annual Academy Awards on February 24, 2013 in Hollywood, California.
Photo: FREDERIC J. BROWN/AFP/Getty Images
Steven Spielberg is working on a Napoleon script Stanley Kubrick wrote in 1961 and abandoned in the seventies. Spielberg told a French TV station he's developing the project as a miniseries. In 1971, Kubrick said of the biopic, "It's impossible to tell you what I'm going to do except to say that I expect to make the best movie ever made." Spielberg made A.I. after Kubrick passed over the reins, so he's got experience in this area.