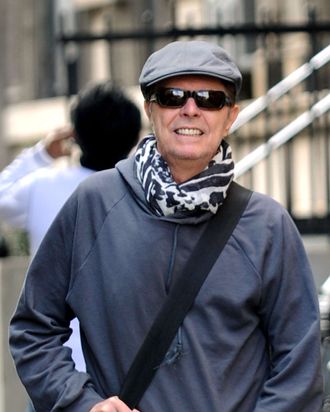 David Bowie and female friend go to lunch at Sant Umbroeus in New York City. David Bowie had walked into the West Village unnoticed as he blended in with New Yorkers.
Photo: Jason Winslow/Splash News
Less than two months ago, the idea of a new David Bowie album even being possible first crossed our minds. He had been silent on the matter of a new album for ten years and then POOF! he announces The Next Day. Well, you won't have to wait until the next day to hear, as you can stream it now on iTunes. It gets a proper release on March 12, perfectly timed to help us through the Ides of March.