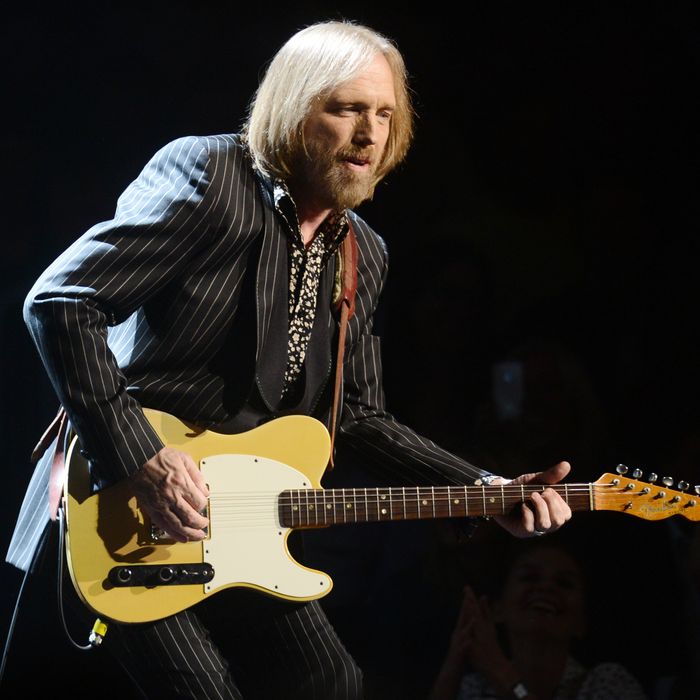 Photo: Rune Hellestad/Corbis
Last week, we asked our readers to submit their best Tom Petty haikus for a chance to win two tickets to see Tom Petty and the Heartbreakers live at the Beacon Theatre. We got hundreds of submissions, many that displayed some serious die-hard fandom, but there could only be two winners.
But first, the runners-up:
LINDSAYK29
Dance with Mary Jane -
She puts the "high" in Haiku.
[That joke was petty].
WILD1FOREVER
'77
Heard "Breakdown," hooked forever
Still hooked in '13
MAGICALMINX
Rocks? Just a little.
Dances? Like a Welsh Witch do.
Back Down? In Your Dreams.
DODGYCHANDER
Hey Tom, it's me Bob
Dylan, from the Wilburys rem-
-ember? Need tickets.
BRINGMORELEGOS
Lewis Carroll vibe,
Checkerboards on walls and floors,
Sitar – the '80s.
We held a contest/ For some Tom Petty tickets/ And the winners are …
THEDOBBIEGIRL
B.F. Goodrich ad.  
Shattered hand. Record prices.
Arson. Won't back down.
ELIZLOVESYOU
Youtubed 'Free Fallin'
Autofill said 'John Mayer'
I had a ragestroke