Veronica Mars is a fabulous show, and if you haven't watched it, you should. You really should! It's smart and funny and surprising, and the first season especially is a fantastic mystery, and now that they're making a movie, you should go back and enjoy the show all over again. VM had several notable guest stars over its three-season run — Paul Rudd, Steve Guttenberg, Michael Cera, and Alia Shawkat among them — but it turns out that lots of now-famous people were on the show back before they were stars. Lots and lots!
Jessica Chastain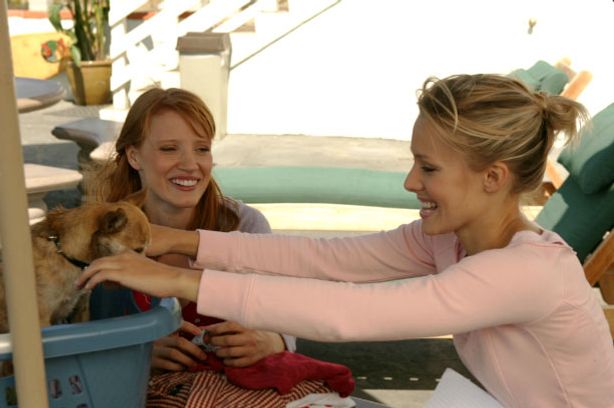 Chastain played Veronica's pregnant neighbor in season one's "The Girl Next Door." Hi, Jessica Chastain!
Leighton Meester
Before she was Blair Waldorf, she was Carrie Bishop, first seen in season one's "Mars vs. Mars." Carrie claimed she'd had a sexual relationship with popular history teacher Mr. Rooks — which wasn't true, but she made her claim to help the friend Mr. Rooks did sleep with.
Adam Scott
Speaking of Mr. Rooks, Adam Scott! He played the secretly sleazy teacher. Watch him at 2:35.
Melissa Leo
In the show's third episode, Oscar-winner Leo plays a trans woman who's estranged from her teenage son. (He believes his father is dead. It's very emotional.) Leo shows up at the 38-minute mark.
Dianna Agron
The eventual Glee starlet appeared on a few episodes in VM's third season. She played Jenny, one of Veronica's college classmates.
Jane Lynch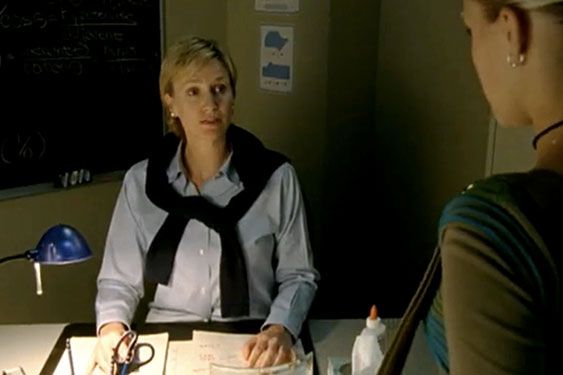 Long before the corrupt and horrible Sue Sylvester (well … not that long, but still), Lynch played the slightly less vile Mrs. Donaldson, one of Veronica's antagonists in high school.
Ari Graynor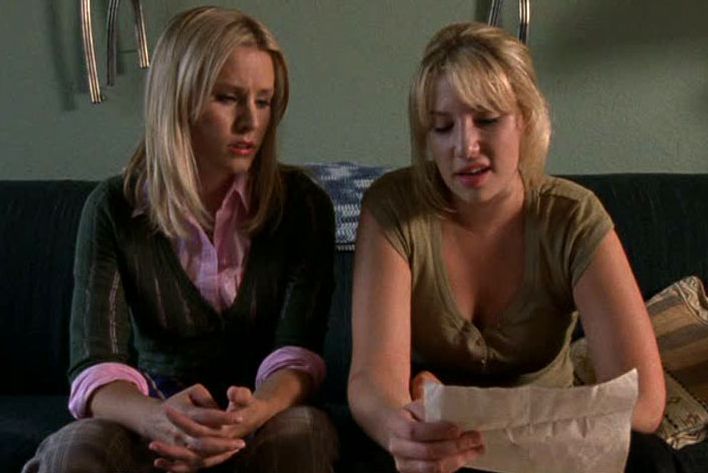 Graynor played Jessie Doyle, daughter of the bus driver from the fatal crash that's the center of the second season.
Armie Hammer
Hammer played Kurt, a football player whose playbook got stolen in season three's "Witchita Linebacker."