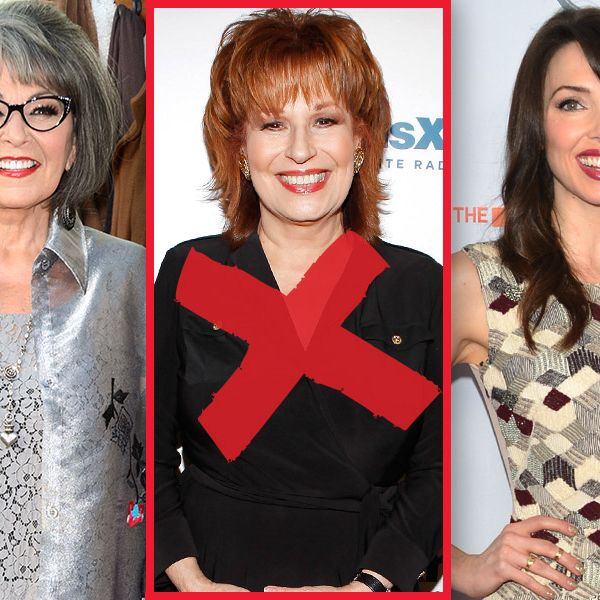 Although Barbara Walters today shot down speculation that Elizabeth Hasselbeck is leaving The View, the departure of Joy Behar is for real. Her exit will leave the daytime gabfest without one of its strongest (and most progressive) voices. Walters and fellow executive producer Bill Geddie have given no indication of how they plan to replace Behar, but we're guessing (or at least hoping) that they'll look for someone who checks off many of the same boxes she filled: funny, liberal, politically savvy, fearless. (In other words, not Brooke Shields.) We thought of eight other personalities who might be right for the gig:
Margaret Cho: The View needs someone who can tell off dumbasses in a reasonable, intelligent way. Like this. And Cho needs a regular forum. (Not the Dancing With the Stars kind — there's no reason she should have to stoop like that.)
Whitney Cummings: Cummings is like a less famous, less drunk Chelsea Handler, which makes her, potentially, a better choice for daytime TV. Her stiff NBC sitcom is barely hanging on, and her E! talk show was quickly canceled, but many believe that she is smart, funny, dark, and, yes, loud; she just hasn't channeled all that into the right on-camera vehicle. An all-women roundtable might be the winning format for her. (See: Aisha Tyler on The Talk.)

Carol Leifer: The former Seinfeld scribe is quick on her feet, one of the most important skills for a panelist on The View. And like Behar, she's a stand-up veteran, so she knows how to connect with an audience (and fight off attacks from hecklers, something critical for a panelist on The View).