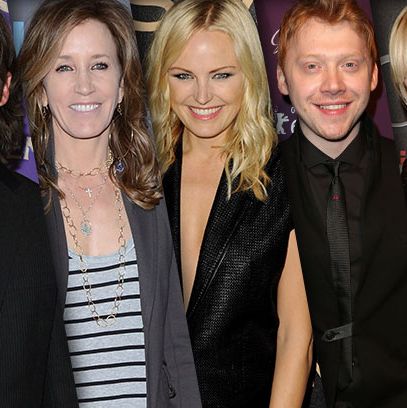 First we looked at the comedies that are being shot for consideration for next season's network lineups. Then we looked at the dramas. Now a list! A few caveats, though; first, while I read all of the scripts for these pilots, scripts are not the final product. Lots of these shows that read well will play terribly after filmed, and some that read kind of blah will play well — actors, directors, and editors aren't just for decoration. Second, I read every network pilot I could get my hands on, which was almost everything — but not everything. So while I'm very optimistic about Hostages, with Toni Collette and Dylan McDermott, Joss Whedon's S.H.I.E.L.D. show, and Believe, from Alfonso Cuarón and J.J. Abrams, I haven't read them — so they are not on this list. Finally, a promising pilot is a very small part of a larger picture, so no matter how great some of these scripts are, there's a good chance some of these never make it to air. That said, here's hoping.
1. Super Clyde, CBS
Starring: Rupert Grint, Tyler Labine, Stephen Fry
From: Greg Garcia
This was my favorite comedy and maybe my favorite script this year, period. An awkward orphan fast-food employee (Grint) suddenly comes into a huge amount of money and decides to spend it on becoming a secret superhero. It's sweet and earnest — very Raising Hope — and silly and surprising. It might be a little too tender for this harsh world, but maybe some Harry Potter magic can get people to tune in.
2. Untitled Rand Ravich Drama, NBC
Starring: Dermot Mulroney, Gillian Anderson
From: Rand Ravich (Life)
A school bus of high-school students gets hijacked and the passengers held hostage — passengers that include the vice-president's son. Mulroney plays one of the parents (and a chaperone on the trip), Anderson plays another, but they're both supporting roles. There's a lot of hostage/heist-y/Homeland-infused drama this year, but this one was surprising and exciting and, hey, Dermot Mulroney.
3. Mom, CBS
Starring: Anna Faris, Allison Janney, Nate Corddry
From: Chuck Lorre
I did not expect to love a Chuck Lorre sitcom! (Well, a new one: Dharma and Greg and Grace Under Fire are among my jams.) But Mom is really good — it's funny and fucked up and could wind up being great. Farris stars as a recovering alcoholic and single mom whose own terrible mother (Janney) resurfaces.
4. Influence, ABC
Starring: Christian Slater, Steve Zahn
From: Kyle Killen
Kyle Killen's first two shows — Awake and Lone Star — were incredibly ambitious, wonderful failures; too high-concept for a network TV world, sadly. Influence goes for way, way less concept: Slater and Zahn play brothers (hahaha) who run a consulting firm that specializes in persuasive psychology. Slater's character has been to prison, and Zahn's character does not medicate his bipolar disease, and these two issues lead to a lot of awkward conversations and semi-violent outbursts. But so, so many of the pilots this season are about "genius" men who are actually just horrible liars and assholes, while Influence's genius assholes are actually interesting and seem worth getting to know.
5. Untitled John Mulaney Sitcom, NBC
Starring: John Mulaney, Nasim Pedrad, Martin Short
From: John Mulaney, and executive producer Lorne Michaels
Purely based on the pilot script, this show has a long way to go. But oh Lord, the potential — I want to believe. Mulaney stars as pretty much himself: a comedy writer who decides to quit drinking and doing drugs and pull his life together, no matter what his goofy, unsober roommates think. Mulaney is one of the best young stand-ups out there, and there's so much room for the show to become something fun.
6. Boomerang, Fox
Starring: Felicity Huffman, Anthony LaPaglia
From: Davey Holmes, executive producer John Wells
Huffman and LaPaglia play the parents of two adults and one high-school-aged child; everyone except the youngest daughter is involved in the family business of being government assassins. It's kind of fun! It's like if The Americans decided to be bright and fun instead of super serious and sort of depressing.
7. Trophy Wife, ABC
Starring: Malin Akerman, Bradley Whitford, Marcia Gay Harden
From: Emily Halpern and Sarah Haskins
Everyone wants to be Modern Family, and frankly it'd be nice if shows set their sights a little higher. Trophy manages to be a little more acerbic without being straight-up mean. Akerman stars as a party girl who marries a substantially older guy (Whitford), who has three children by two ex-wives. She tries to be a stepmom, a wife, and more of a grown-up while still trying to be herself. It's not the newest story in the world, but of all the "aaargh, child-rearing!" shows I read this season (and it was a lot), this was by far the funniest and most humane.
8. The Ordained, CBS
Starring: Hope Davis, Same Neill, Audra McDonald
From: No one famous
Tommy (Boardwalk Empire's Charlie Cox) was a priest. Now he's a lawyer. And he'll always be part of New York's Kennedy-esque Riley family: His dad (Neill) is the former governor, and his sister (Davis) is the mayor. It's a lawyer show in the vein of The Good Wife — yes, there's a case-a-week or whatever, but there's an overarching mystery and backstory that really work.
9. Untitled Dan Goor/Mike Schur Comedy, Fox
Starring: Andy Samberg, Andre Braugher, Terry Crews
From: Dan Goor and Mike Schur
Parks and Recreation's Goor and Schur wrote a cop sitcom that stars Andy Samberg and Andre Braugher. A hundred times yes.
10. Big Thunder, ABC
Starring: No one famous yet
From: The ride at Disney World
Okay, Big Thunder is dumb. Duuuumb dumb dumb dumb dumb. But … compellingly so. It's set in the late 1800s, and a family of New Yorkers — doctor dad, loving mom, sulky teen daughter, asthmatic young son — moves to a mining town that turns out to be haunted/cursed by some kind of mountain spirit. The show needs to be on mega-high alert that its portrayal of Apache people not veer into exhausting, dehumanizing clichés, but as long as it avoids that, there's no reason Big Thunder couldn't work as a lead-out for the cheesecake Once Upon a Time.