With Beasts of the Southern Wild's cutie Quvenzhané Wallis cast and (as of yesterday) Jamie Foxx in talks to co-star in the upcoming Will Smith and Jay Z-produced Annie remake, it seems like us hard-knock lifers will finally get the modern-day remake we've been waiting for. But who will/should play the rest of the musical misfits? Let's take a few (educated?) guesses.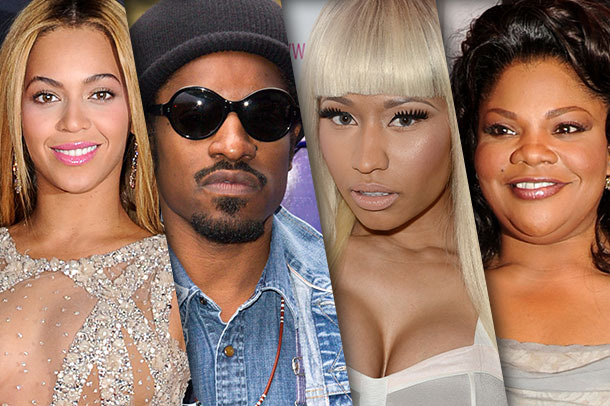 Miss Agatha Hannigan: Monique
Aside from Jane Lynch, who just took a spot in the Broadway revival of Annie, the only woman brave enough to fill the iconic shoes of Carol Burnett's Miss Hannigan is Monique. The brassy, boozy life of a philandering orphanage proprietress is perfect for the comedian who created (and starred in) Phat Girlz.
Daniel "Rooster" Hannigan: André 3000
If only for the look, Andre 3000 would have no problem slipping in to the old-timey shoes of Miss Hannigan's equally awful brother, Rooster. He starred in 2006's Idlewild, which was also set in the Prohibition-era South and featured Andre playing a character named Rooster. If this isn't fate, then we'll hand over all of our bathtub gin.
Lily St Regis: Nicki Minaj
As for Rooster's sidekick, the sultry Ms. Lily St. Regis, Nicki Minaj's wig collection ALONE would complement the character's short arc in many ways. For one, she's a known criminal, so the varying looks would provide the ultimate camouflage. But also, Lily is one for the flair. Furs, hats, and pearls would all be included.
Grace Farrell: Beyoncé
With Jay-Z producing, this shouldn't be a problem. Beyoncé would make a lovely Grace Farrell: They both are wonderfully put-together, and if Beyoncé knows Annie like we do (AND SHE DOES), she'd know that Grace's singing parts in "N.Y.C." and "Let's Go to the Movies" are often overlooked. And no one dances like Grace … or Beyoncé.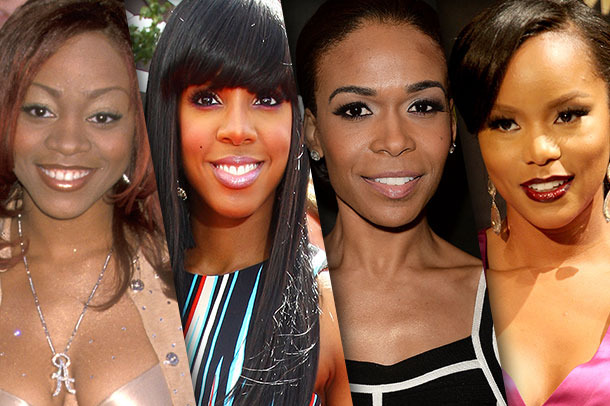 "Ah, the lovely the Boylan Sisters": LaTavia Roberson, LeToya Luckett, Kelly Rowland, and Michelle Williams
Hey! We all know they can harmonize.
Bert Healy: Cee-Lo
The host of America's favorite radio program, "The Oxydent Hour of Smiles," the one-and-only Bert Healy also conducts the nationwide search for Annie's true parents on behalf of Daddy Warbucks. Update that with some Colgate, maybe change the station to HOT 97, and the perfect host would be Cee-Lo Green. His flamboyant style (see: The Voice), made-for-radio vocals (see: Gnarls Barkley), and electric 'tude (see: "Gettin' Freaky with Cee-Lo") would make him the perfect fit.
The Orphans Molly, Duffy, Pepper, and July: Blue Ivy Carter, Kitty Pryde, Sasha Obama, Apple Martin
A few favors have been called in here, but if Willow Smith is OUT, we're gonna need some extra nepotistic flavor. Just imagine Kitty's freestyle verse in "Hard Knock Life"! And Apple Martin running a mop up and down the orphanage hallways. Add Blue Ivy (she'll be walking next year, we imagine?), and Sasha Obama as Tessie, and these orphans will actually be adopted in no time.
Drake, Mrs. Pugh, Cecelle, and Annette: Drake, Keri Hilson, Ciara, and Brandy
Aside from Drake being played by Drake (sorry, we had to), the rest of these ladies would jump at the chance to dance around Jamie Foxx's mansion. Something to note: We at least know they're all free? [Sly smile.]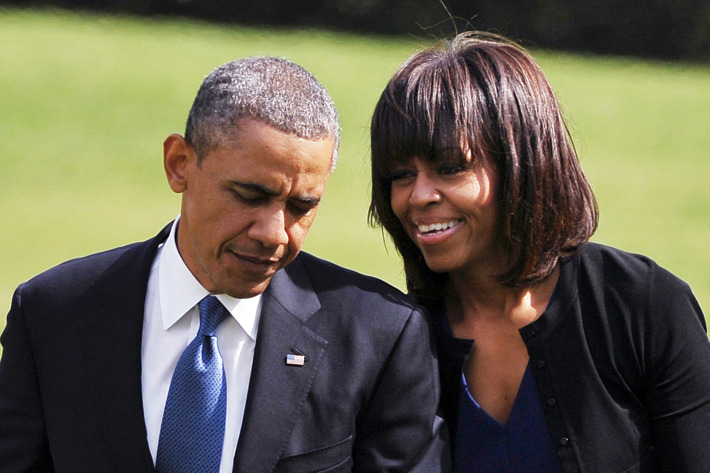 Franklin Delano and Eleanor Roosevelt: Barack Obama and Michelle Obama
If this ain't a big "duh" … not only because they're the actual President and First Lady, but because they are BFFs with Jay. An easy ask, I'd say.
Sandy: The Voice of Snoop Dogg
Snoop Dogg, Snoop Lion, whatever — there's no other person who could properly "voice" this updated Sandy. CGI is really, really good these days, and who says Sandy couldn't get some solid one-liners? (At least he's not named ROVER, okay?)