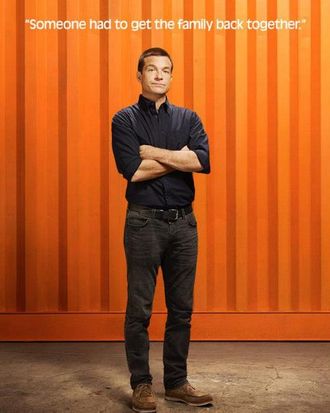 Jason Bateman IS…Michael Bluth.
Meet the new Bluths, not quite the same as the old Bluths. Here you see Jason Bateman looking starkly un-Michael-like in one of nine new character posters for Netflix's Arrested Development revival. It'll be a full month before all fifteen new episodes are unleashed on us, but luckily there's plenty in these posters to kindle nostalgic smiles on the faces of casual Arrested fans and even some nuggets to appease the scavenger-hunting obsessives. First off, Michael is not wearing a suit. His hair is really short. He's apparently responsible for reuniting the tribe of self-absorption-made-flesh known as the Bluths. And he looks as unimpressed as ever. Now let's catch up with the rest of the fam.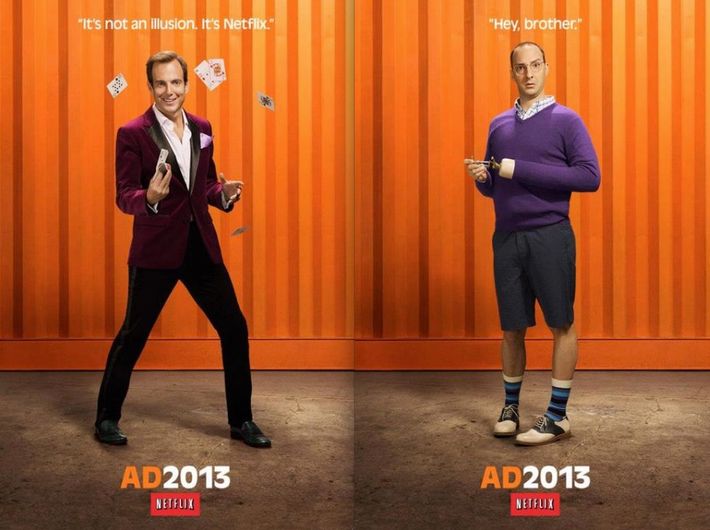 Someone clearly once told G.O.B. to never change, and he didn't screw something up for once. He seems identical, down to his affinity for magician jargon. Buster, still a behooked manchild, is suddenly wearing shorts and looking vaguely mischievous. Mean shoe/sock game, though, li'l Busty.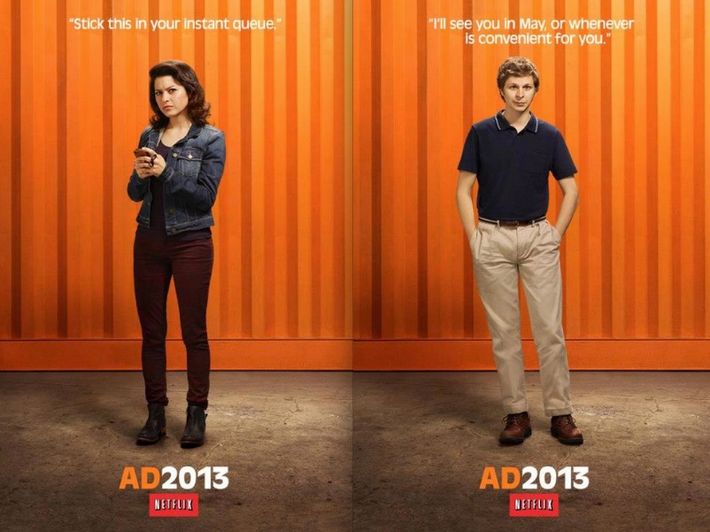 Alia Shawkat is a frontrunner for Most Changed Since We Last Hung Out Seven Years Ago, but Maeby's surly exhaustion with her family is intact. Much to our dismay, George Michael has neglected to don a floral button-up shirt two sizes too big for him. Is everything okay, Mr. Manager?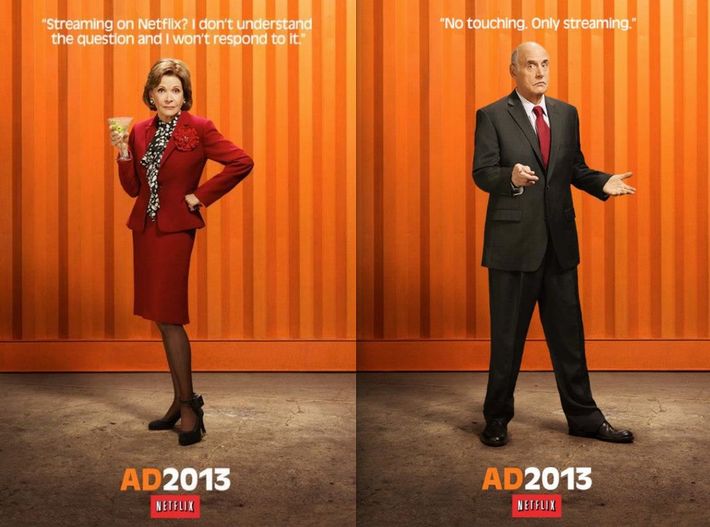 Lucille's quote is far and away the best of all these posters. She's still drinking, and she's wearing an ankle monitor, so maybe she's been back to rehab, with more serious results this time. George Sr. isn't wearing his son's dead wife's maternity clothes, so it appears no one has Pop-Pop in the attic anymore.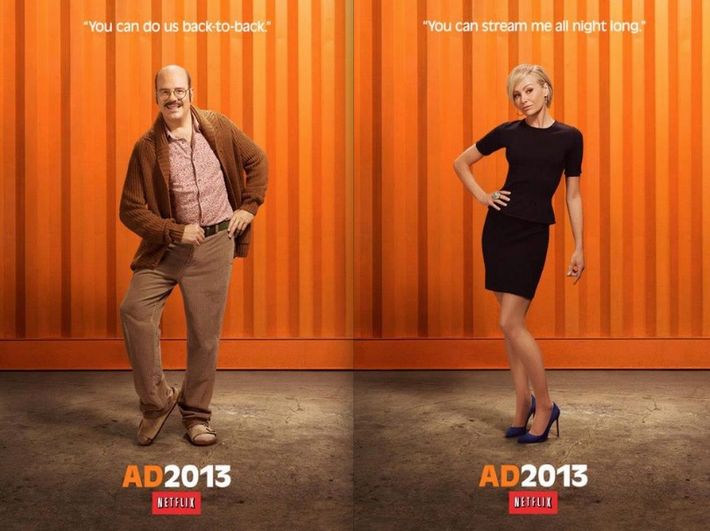 Tobias has notably abstained from blueing himself. Lindsay is glamorous and fancy enough that we have to wonder, could she be — gasp! — employed?