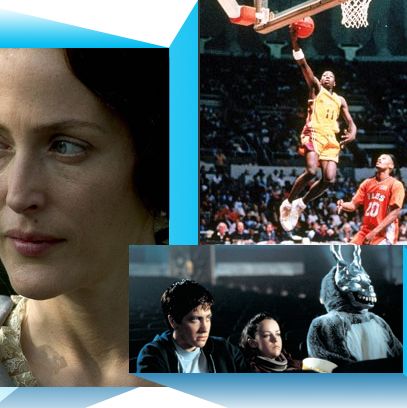 It's wild and wooly out there in the world of streaming video. As movies and TV shows become increasingly accessible through a variety of services, it has also become increasingly difficult to keep track of what movies are available where, what is expiring when, and what is actually worth watching. So every Friday, Vulture will have a list of recommendations of movies and TV shows that are new to Netflix (as well as Hulu; Amazon, On Demand; and other streaming sites), those that are expiring, and those that you should just watch because.
* Bleak House
If you happen to be watching Game of Thrones, then you're already aware of the fantastic glowering meanness of Charles Dance, who plays Tywin Lannister, the man who detests his dwarf son Tyrion and holds only slightly better favor for his daughter Cersei. I first saw him in Alien 3, where he plays a surprisingly sympathetic doctor on a penal colony planet — he is the only person to hook up with Sigourney Weaver's Ripley over the course of four movies. For me, this BBC miniseries is the connective tissue in my admittedly brief Charles Dance filmography. In this adaptation of the Charles Dickens novel, he plays the dastardly Mr. Tulkinghorn (God bless you Dickens for your character names) and he plays him very very well. Whenever people mention this series, they're always like, "Gillian Anderson, Gillian Anderson!" And that's fine. But get yourself a helping of Charles Dance here. A young, adorable Carey Mulligan also co-stars. (Available on Netflix.)
* Donnie Darko
Expiring on Netflix this Monday, this 2001 mind bender about high school, time travel, first love, and fate was director Richard Kelly's debut film and he has yet to live up to its promise and possibly never will. It's a dark film as befits its title, but it's also funny as hell — how could a movie with Patrick Swayze as a motivational speaker not be; how could a movie with the now oft-quoted line, "Sometimes I doubt your commitment to Sparkle Motion" not be? Also, you know what Richard Kelly does well — direct mini music videos inside his films. In Southland Tales, his disastrous follow-up to Darko, the only scene really worth talking about (this seems to be a general consensus) is the one where Justin Timberlake drunkenly walks around an arcade while lip-synching to the Killers' "All These Things That I've Done." Here, it's the moment where we're introduced to the high school at the center of the story while Tears for Fears' "Head Over Heels" plays on the soundtrack. (Available on Netflix.)
* Hoop Dreams
Roger Ebert died last weekend, and he was a great critic who wrote about many great films. But one of the best things he ever did, I'd say, is go the mat for this documentary, which traces the lives of two young inner-city Chicago students and their dreams of using their basketball skills to get a better life. As Ebert wrote in a review, "A film like Hoop Dreams is what the movies are for. It takes us, shakes us, and make us think in new ways about the world around us. It gives us the impression of having touched life itself." All true. While it was not even nominated for a Best Documentary Oscar (a travesty, as a million people before me have noted), Hoop Dreams will forever remain one of the best pieces of American nonfiction filmmaking. (Available on Hulu.)
* To the Wonder
Terrence Malick's latest film comes out in movie theaters this weekend but it's also available on demand, so get it on iTunes and sit on your sofa — psych! What's wrong with you? Support beautiful cinema, dammit! See this on a big screen where it belongs even if you think you might hate it.