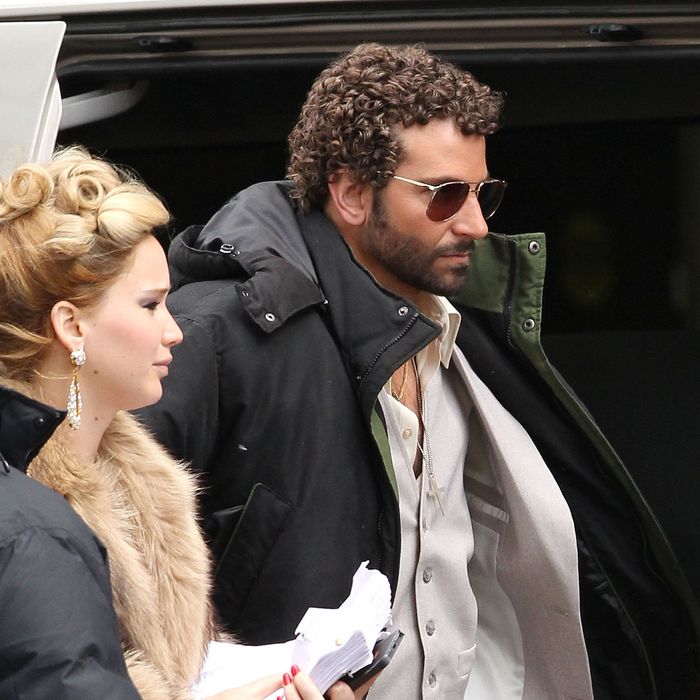 Photo: Patriot Pics/FAMEFLYNET PICTURES
Another week, another amazing hair show from the set of David O. Russell's next movie! We've already thrilled to Christian Bale's thinning comb-over and Jennifer Lawrence's secret-stuffed Bardot beehive, but now the seventies-set drama has upped the ante with Bradley Cooper's glorious perm, a coif of tightly coiled curls that seems … well, awfully familiar. Could it possibly be a coincidence that just as Justin Timberlake has left behind his curly locks for a straightened leading-man 'do, Bradley Cooper has gone in the other direction? If we understand the law of conservation of energy correctly — and we obviously do, because Vulture is a blog about physics — then there is only one simple, highly logical explanation for what has happened: Bradley Cooper and Justin Timberlake have switched scalps in a dangerous yet delightful plastic-surgery procedure. Consider the visual evidence!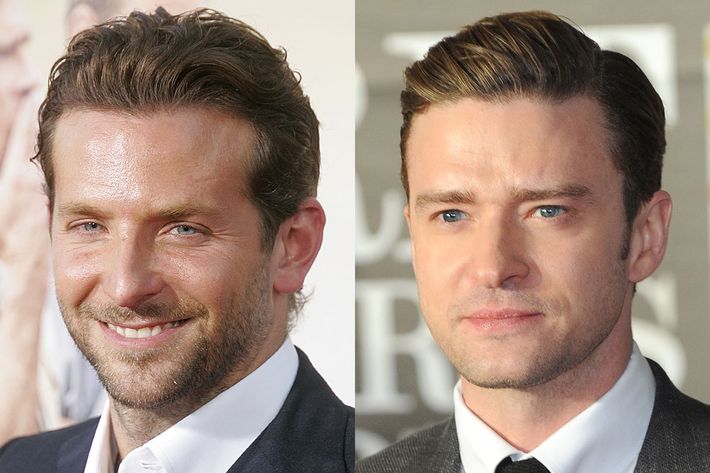 On the left, we have Mssr. Cooper's old look, and on the right, we have the new hair that Mr. Timberlake is sporting for his "Suit and Tie" phase. Thick body, impressive height, beautiful blond coloring: These are not just phrases used to describe Brienne of Tarth anymore.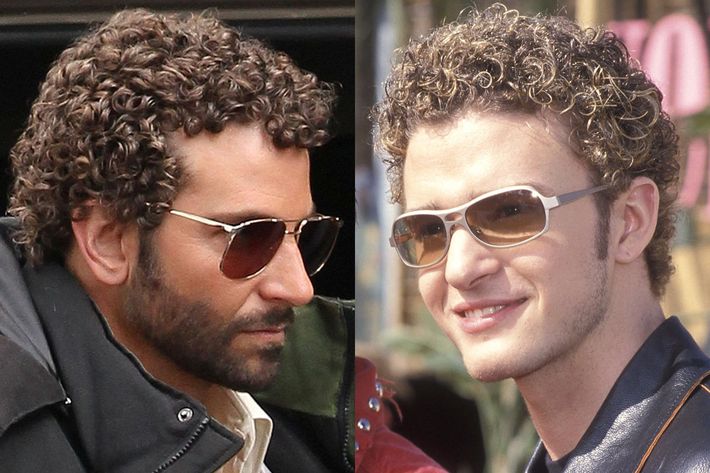 And here we've got B. Coop's latest and greatest hairstyle, a clear homage to Justin Timberlake at the height of his Gold Medal Ribbon–colored swirls. (The glasses? They do nothing.)