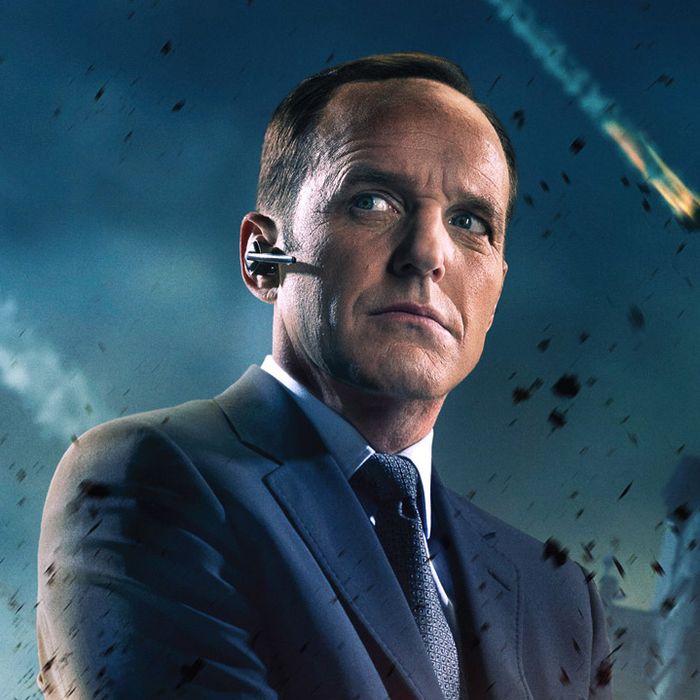 "Marvel's The Avengers" Agent Phil Coulson (Clark Gregg)
Photo: Marvel
This post originally ran in April 2013.
Clark Gregg is best known for playing Agent Phil Coulson across an array of screens in the Marvel Universe, but that's far from his only role, in front of or behind the camera. In addition to acting, Gregg is also a writer and director, and his latest project, Trust Me, finds him doing all three. Gregg plays Howard, a struggling agent for child actors who thinks he's found a true talent just as she's about to land the part in a Twilight-esque trilogy, but as he gets caught up with trying to get her the best deal, his world unravels.
"It starts out funny, and it gets more complex, and people aren't who they seem to be," Gregg said. "It took an extra six to eight months to get this financed because I didn't want to push it back toward a traditional showbiz comedy. I wanted it to be neo-noir." With the pressure on, Gregg used the chaos of the production to fuel his character to give one of his best performances in years — and given his career history, that's saying a lot. Gregg was actually game enough to go over that history with Vulture and tell us some of the showbiz stories behind his more memorable roles.