You've got another month to go until the release of Before Midnight, Richard Linklater's highly anticipated follow-up to Before Sunrise and Before Sunset, which reunites talky lovers Celine (Julie Delpy) and Jesse (Ethan Hawke). And so, it's time to make a decision: How much do you want to know before going in? Admittedly, Before Midnight isn't the most plotty movie in the world, but for some people, even seeing pictures from this sequel is too revealing. If you're one of those people, read no further, as Vulture's got five exclusive stills from Before Midnight to debut. However, if you're hankering for a closer look at the movie, scroll down and take in our teases.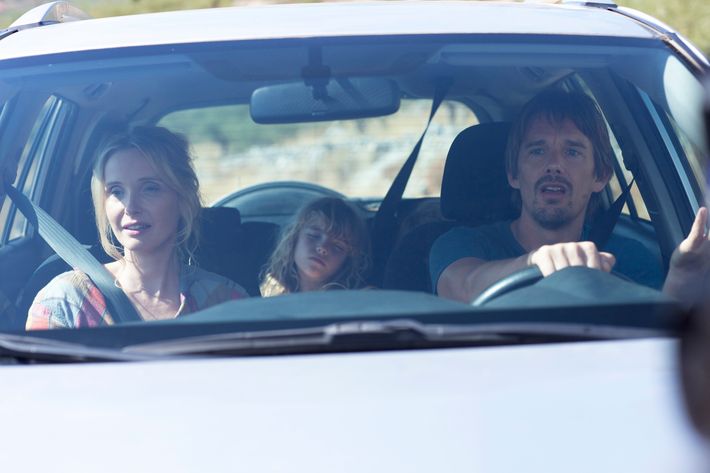 Here's an image from the first act of the film, as Celine and Jesse drive down the Greek coast, their adorable twin daughters asleep in the backseat.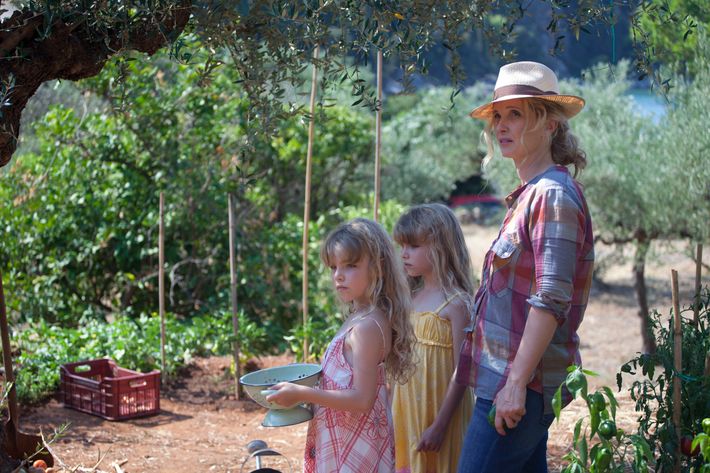 Yes, they have twin daughters. It's like your Before Sunrise fan fiction came to life. Drink it in, guys. You've earned it.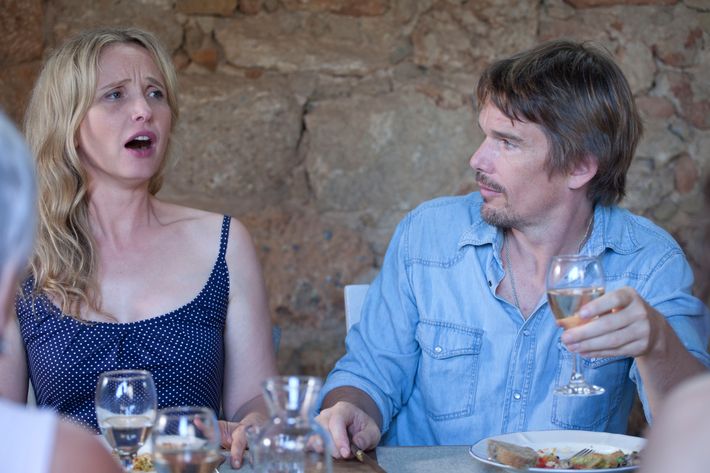 Later, Celine and Jesse have lunch with friends, and they launch into a freewheeling conversation about love, monogamy, and Skype.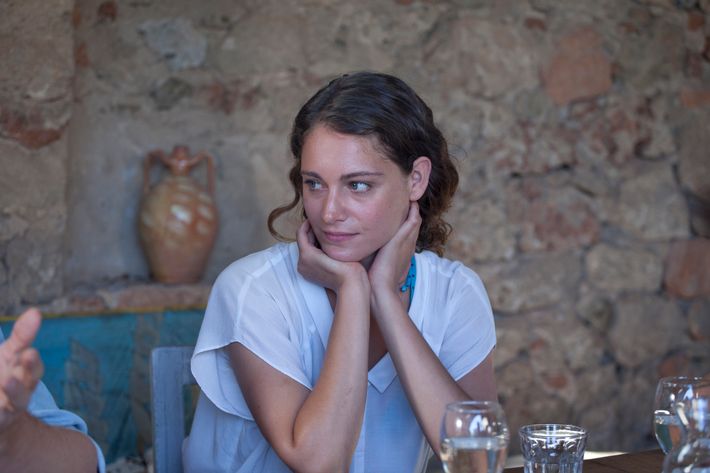 Here's actress Ariane Labed as "Anna," a young woman present at the lunch. Is she an enticing presence for the flirty Jesse? We're not gonna say …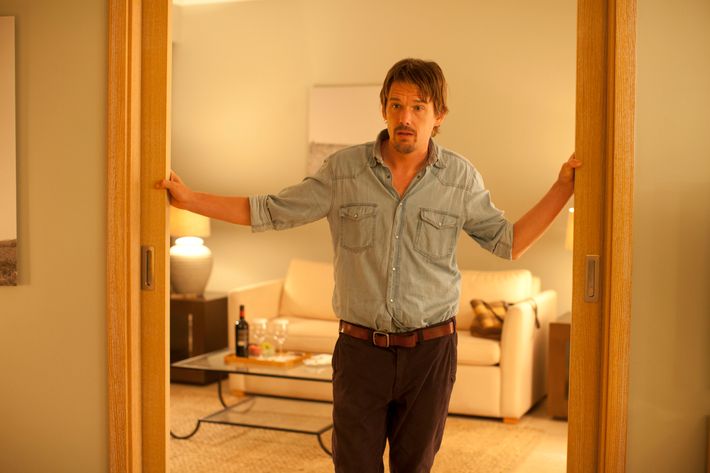 And here's an image from later in the movie, where Celine and Jesse have an epic throwdown in their hotel room. We'd flip around to show you Delpy, but she's topless for at least half of this scene. It's a corker.