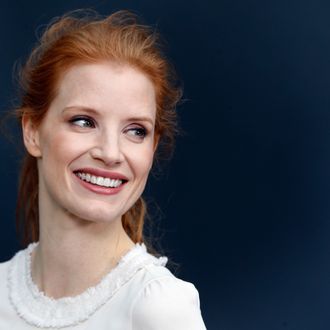 US actress Jessica Chastain poses on March 5, 2013 as she arrives to attend Chanel's Fall/Winter 2013-2014 ready-to-wear collection show at the Grand Palais in Paris.
Photo: FRANCOIS GUILLOT/AFP/Getty Images
The World War II drama The Zookeeper's Wife has scored Jessica Chastain as its star, with Niki Caro (Whale Rider, North Country) set to direct. It's the true story of how Jan and Antonina Zabinski oversaw the Warsaw Zoo in Poland, smuggled hundreds of persecuted Jews in animal cages, and harbored Jewish families in their home alongside animals including otters and hyena pups. The film is based on Diane Ackerman's 2007 book.