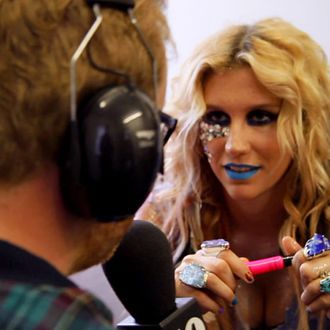 As Vulture has noted before, the No. 1 Ke$ha talking point — before the glitter and the ghost sex and the excellent songwriting — was that the singer brushes her teeth with Jack Daniels. That "Tik Tok" lyric became shorthand for the entire Ke$ha-don't-care ethos, which is why we were so surprised to hear her singing about responsible dental hygiene in 2012's "C'mon." But it doesn't stop there; last night, on the premiere of her MTV docu-series My Crazy Beautiful Life, Ke$ha interrupted a wild-and-crazy tour montage for some very responsible tooth-brushing. On national television! She is an example for the children; get this woman a Trident sponsorship.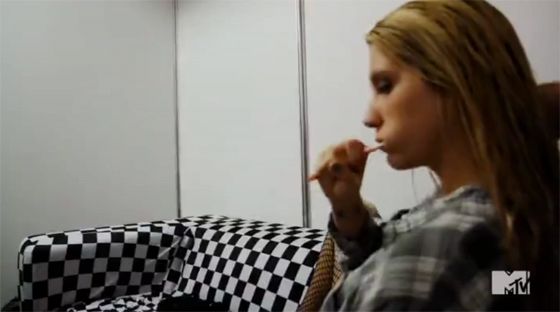 Other notable moments:
Ke$ha responds to an unenthusiastic New York Times concert review with the words "I am too good at being a robot."
Ke$ha puts Perez Hilton on blast and then breaks down in tears while attempting to ban him from her after-party.
Ke$ha stalks (her words) her ex-boyfriend Harold, by which we mean she drives by his house late at night and attempts to identify his white Prius.
It was not exactly groundbreaking television, but we did not see any real vomit. Ke$ha: a role model for our time.