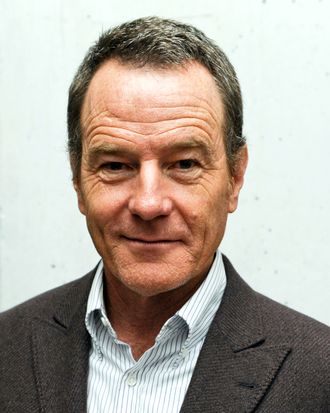 Actor Bryan Cranston poses at the Guess Portrait Studio on Day 3 during the 2012 Toronto International Film Festival at Bell Lightbox on September 8, 2012 in Toronto, Canada.
Photo: Charles Leonio/Getty Images
CGI family films — still attracting great talent! Kung Fu Panda 3, part of DreamWorks Animation's packed schedule for the next few years, has landed Breaking Bad badass Bryan Cranston, Hannibal badass Mads Mikkelsen, and general badass Rebel Wilson (all your 6-year-old kid's favorite actors, basically) for voice-over roles. Jack Black, Angelina Jolie, and Seth Rogen are all set to return. Kung Fu Panda and its sequel, Kung Fu Panda 2, earned Oscar nods for Best Animated Feature.