Dame Maggie Smith's portrait has entered the National Portrait Gallery, and her likeness looks just as all-knowingly annoyed as the real Dame so often and entertainingly does. It's perfect, so why not take James Lloyd's lovely rendition and incorporate it into some of art's most revered work? A little extra Dame never hurt nobody, so let's class up the joint by adding Maggie to these familiar scenes.
Georges Seurat, A Sunday Afternoon on the Island of La Grande Jatte With Maggie Smith. 1884–1886.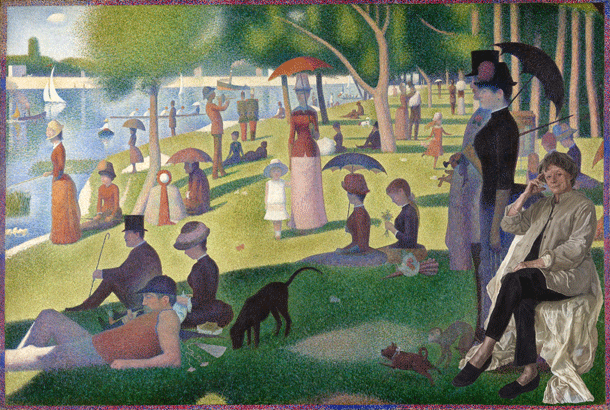 Edgar Degas, Classe de Dame. 1872.
Henri Matisse, La Danse Avec Maggie Smith. 1909.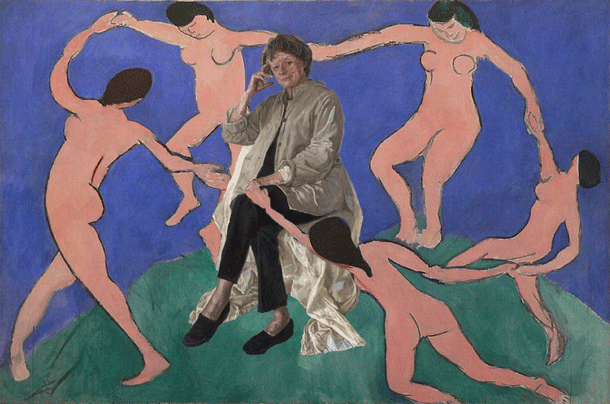 Cassius Marcellus Coolidge, Waterloo Dogs and Maggie Smith Playing Poker. 1909.
Edvard Munch, Maggie Smith Isn't Screaming. 1893.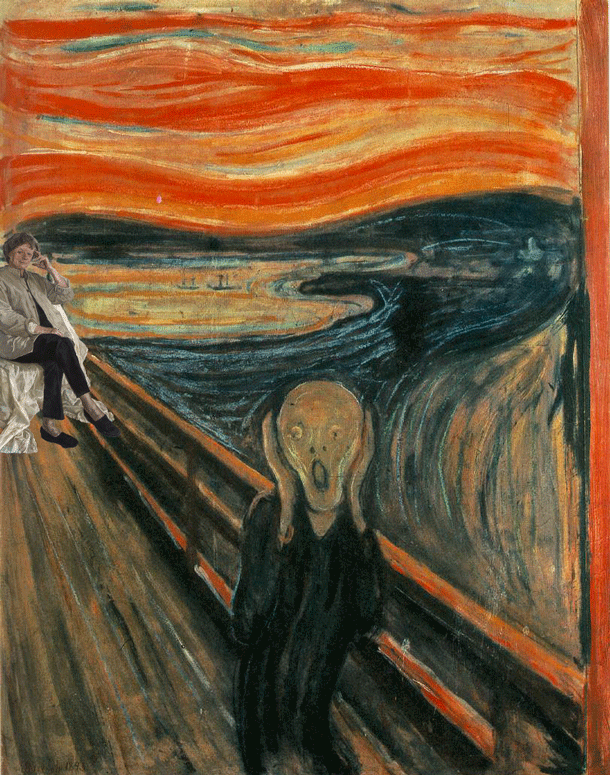 Edward Hopper, The Opening of Maggie Smith Diner. 1942.