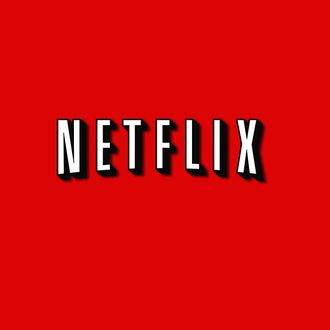 Sharing is caring, and all the caring has resulted in an estimated 10 million people enjoying Netflix free of charge, piggybacking on the accounts of family members, friends, and foes. Now the streaming service has instated a family plan, which for $11.99 a month allows four users to stream at once on four individual devices. The standard $7.99/month account is said to limit streaming to just two devices at once. "Take a moment to imagine a family of four all sitting in different rooms of the house watching different shows on Netflix at the same time. A sad picture, but not necessarily a far-fetched one," HuffPo writes. "However, what's more likely is that Netflix is trying to squeeze a few more dollars out of subscribers who all know that they aren't supposed to be sharing their accounts with so many people." That's not all that's new with Netflix, though.
Other sundry Netflix updates offered on Monday:
• 3 million subscribers have recently signed up, bringing the global total to 36 million.
• Netflix is letting its current deal with Viacom expire at the end of May — meaning you could see a bunch of Comedy Central, Nickelodeon, MTV, and BET shows vanish from your Instant Queue. The company's "focus is on getting select content exclusively instead of trying to get as much programming as possible regardless of who else has it," Variety writes. "We are in discussions with them about licensing particular shows but have yet to conclude a deal," reads a statement from CEO Reed Hastings and CFO David Wells. "With all the recently added fresh programming from Disney, Cartoon Network, Hasbro's The Hub and Dreamworks Animation, we have a great kids offering."
•Eli Roth's Hemlock Grove, an original series which launched on April 19, saw more first-weekend viewers than House of Cards, which was extremely popular.
• House of Cards brought in newbies and seems to have kept them: "Some investors worried that fans of actor Kevin Spacey or of the show's executive producer, David Fincher, who directed The Social Network, would take advantage of a free trial offer from Netflix to watch the political thriller — and then cancel. But Netflix said there was little of this sort of gaming, with fewer than 8,000 people canceling out of the millions of free trials in the quarter," the L.A. Times writes.
• Before House of Cards dropped, we wondered how we'd ever gauge its success or failure. We're still more or less in the dark there, but Reed Hastings is now on record saying the series made "a nice impact but a gentle impact."
• And yet, Hastings is talking about the possibility of eventually scaling up to twenty or more original series per year. "Long term, we believe the value of our original series in driving acquisition and retention improvements will be borne out as we add more seasons of already popular shows like House of Cards and further series," reads the company's new shareholders statement. "Harry Potter was not a phenomenon in book one, compared to later books in the series."