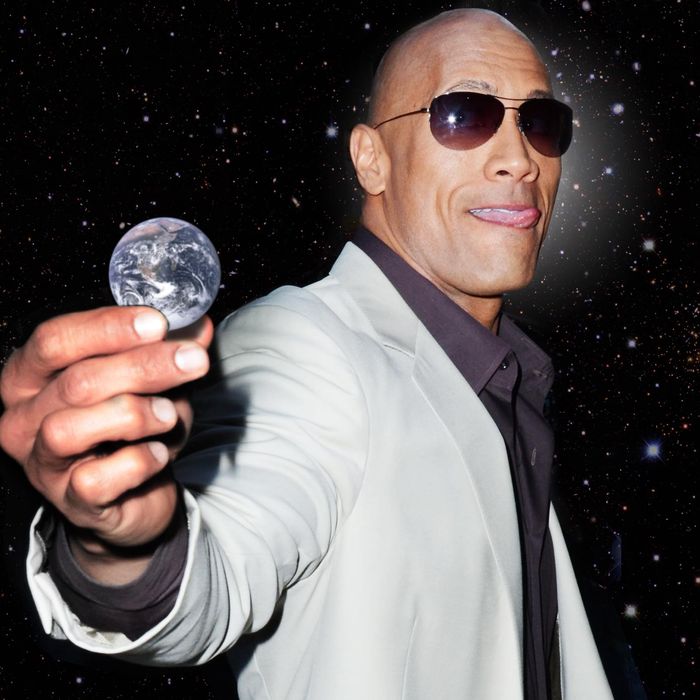 Dwayne Johnson, The Rock, enters and exits the 'Good Morning America' studios, NYC
Photo: Rock Photo: Derek Storm/Splash News/Corbis
The Rock is tall and has giant muscles: He is superhumanly big. Whereas the star power of diminutive stars like Prince or Tom Cruise elevates them to look of average size, Dwayne "The Rock" Johnson uses his to seem like a goddamn giant. He is so huge that normal objects don't look normal in his presence: An iPhone looks like a black pebble with white thread attached; water bottles look like sippy cups; kids look like the kin of a different, smaller species. Scroll on to see him dwarf everything on the planet.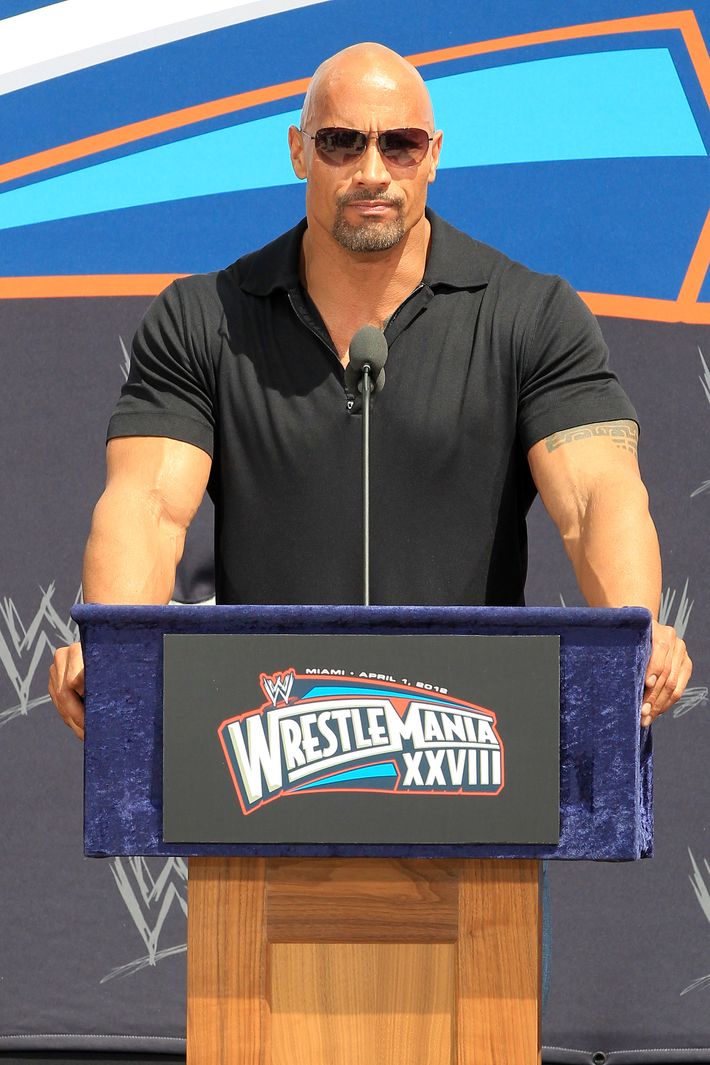 Seconds after placing his hands down, the podium crumbled into dust.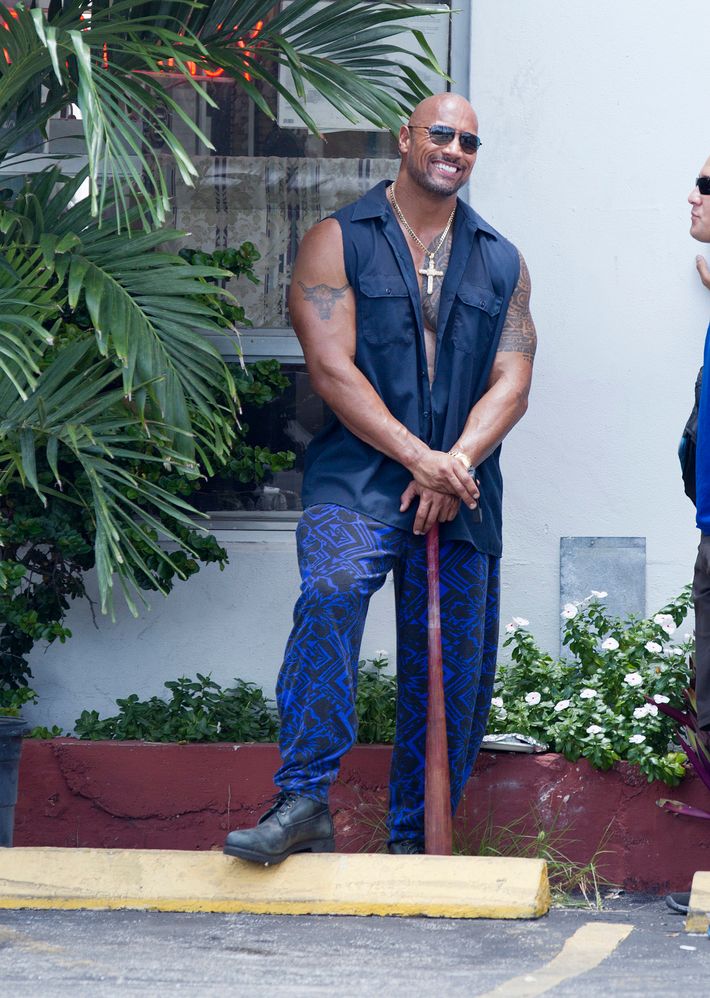 This is the Rock's toothpick. Or, as it's known by puny humans, a baseball bat.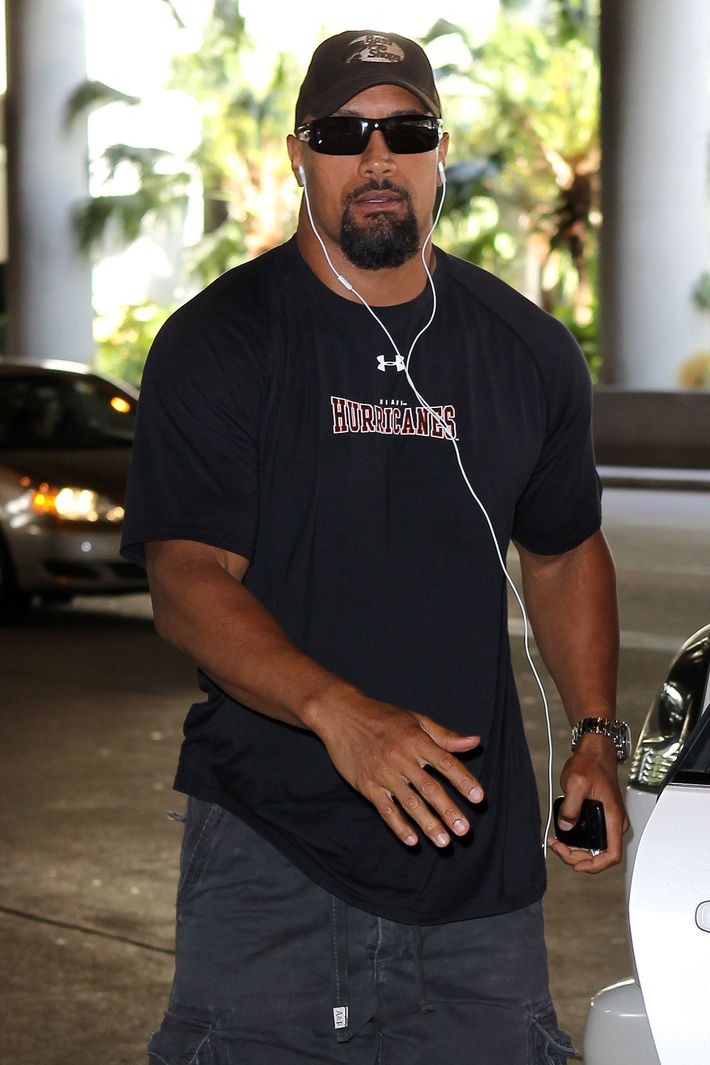 The Rock always has to hold his iPhone because it would get lost if put into his swimming-pool-size pocket.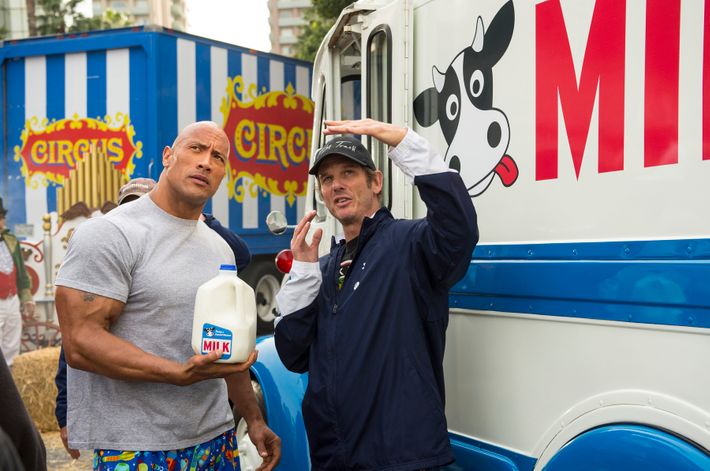 Peter Berg: "Hey, Dwayne, you know you can put that gallon of milk down."
The Rock: "Oh, wow, I didn't even realize. It literally feels like I'm holding nothing."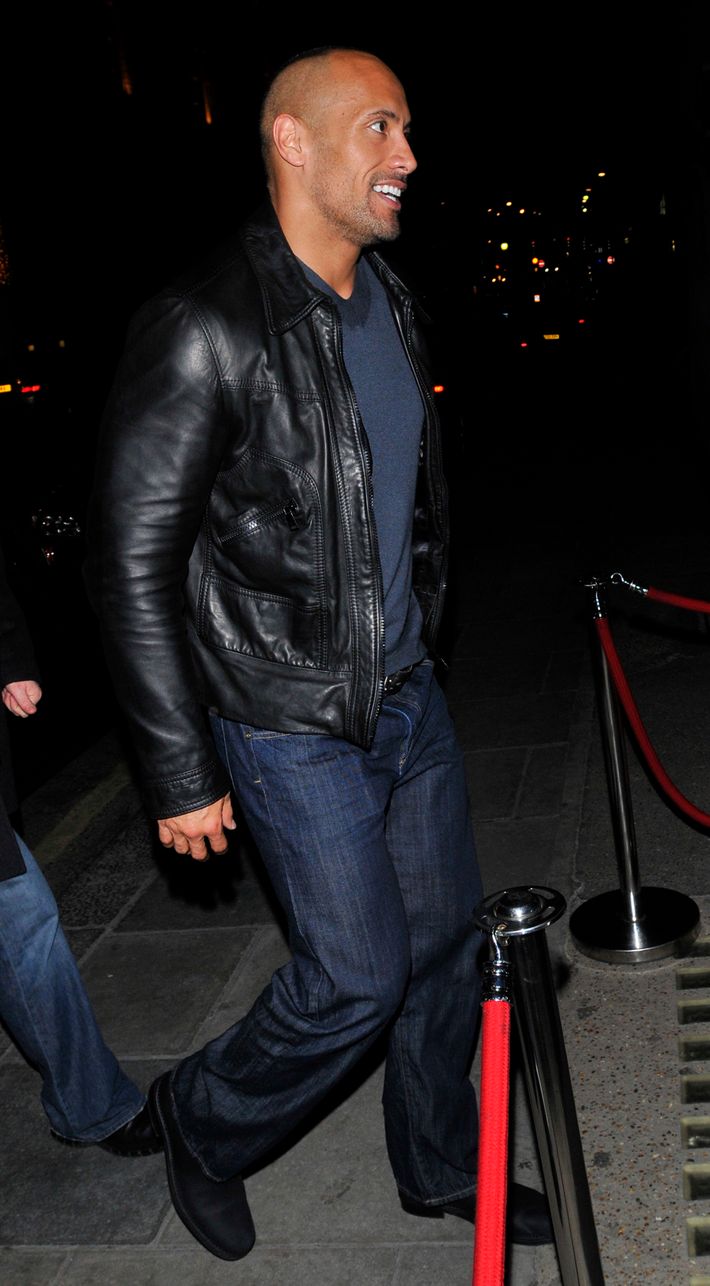 No velvet rope can hold the Rock. They barely come up to his knees — which, by the way, are hard enough to cut granite, so it's not like a higher rope could stop him anyway.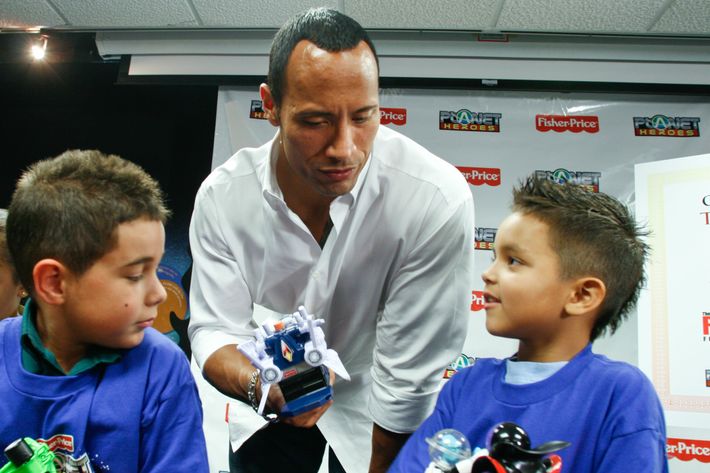 "When I was a little kid, I played with trains. I'd bench-press them 4,000 times a day. Just to be clear, they were real trains."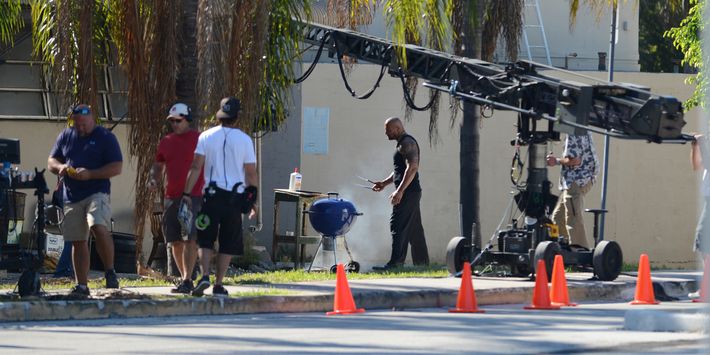 "Booooo, this little baby grill can't fit the whole elk I usually eat as an amuse bouche."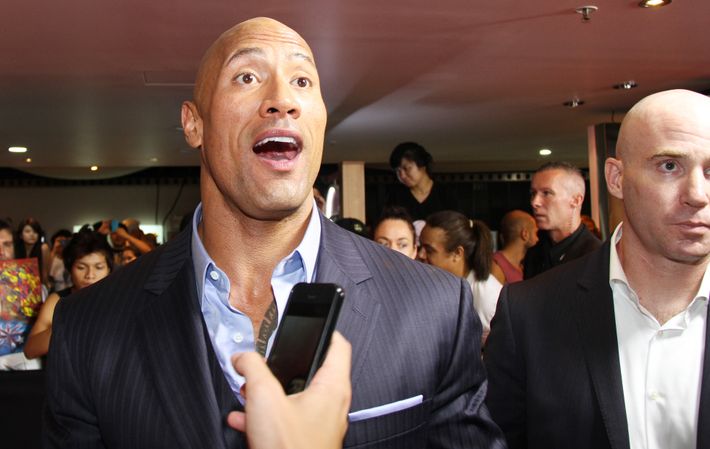 A moment later, the Rock swallowed that phone in one bite.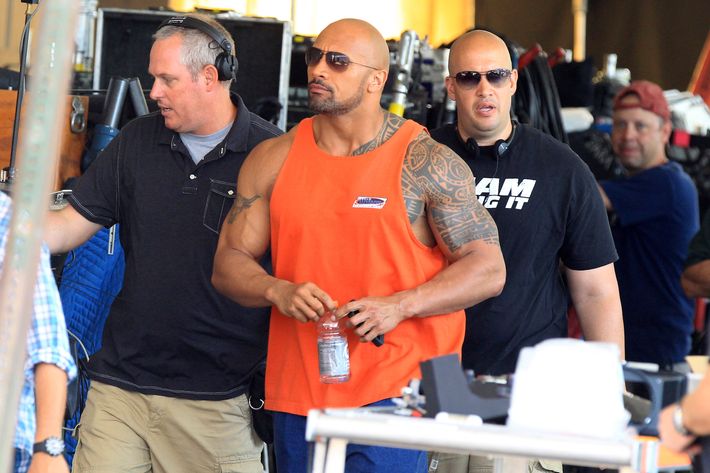 Fun fact: The Rock has to have people open bottle caps for him, because when he does it, he spins the caps so fast they fly into space. That's why the moon has so many craters.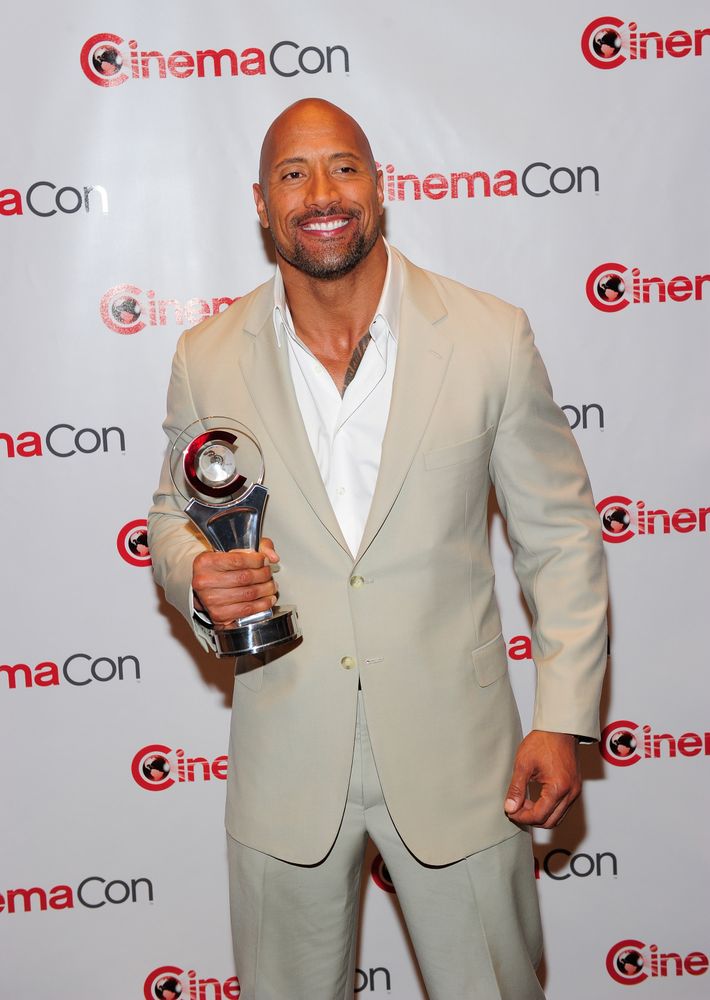 Before he grabbed this statue, it wasn't curved.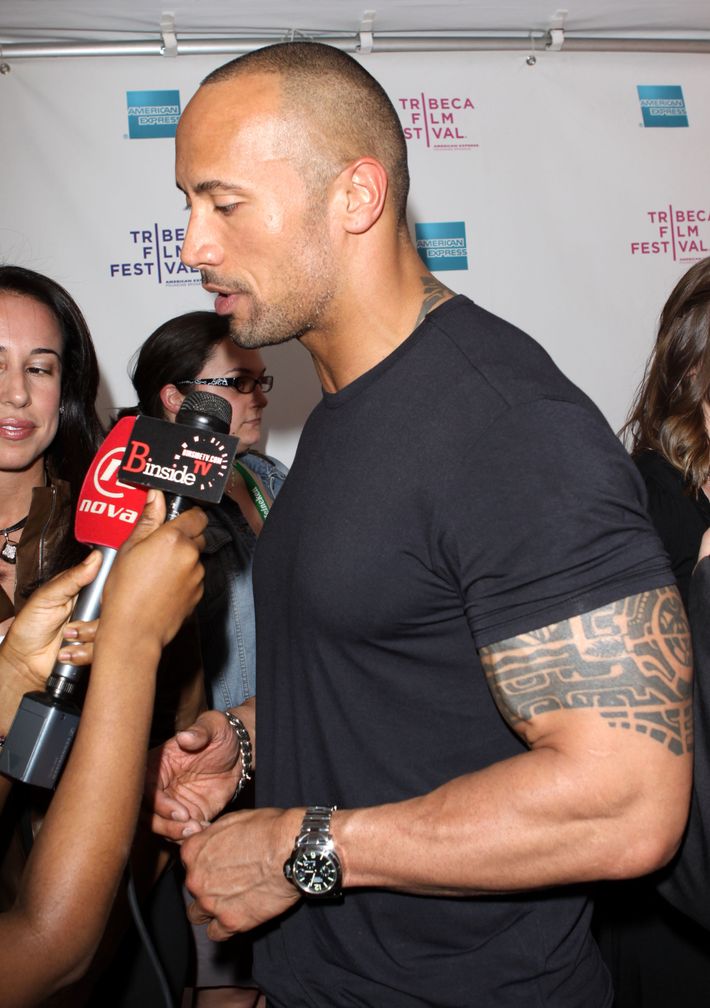 "I should warn you, your microphones are about to disintegrate from the force of my vocal vibrations."