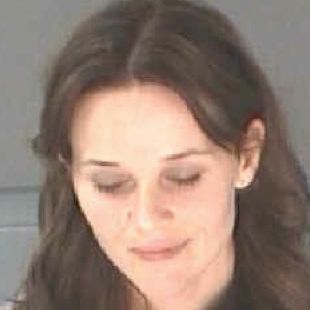 Reese Witherspoon's husband, casting agent Jim Toth, was pulled over for suspicion of drunk driving around 3:30 a.m. on Friday in Atlanta. Not a big deal yet, because you probably aren't super familiar with Toth or anything. Hold on, though: Witherspoon was also in the car, and she started hanging out the window and casting doubt on the police officer's status as an actual police officer. "I told Mrs. Witherspoon to sit on her butt and be quiet," according to a police report obtained by Variety. It gets wilder from there.
Once Toth was placed under arrest, Witherspoon exited the vehicle and was instructed to get back in the car. According to the report, she "stated that she was a 'U.S. citizen' and that she was allowed to 'stand on American ground.'" The officer then detailed how she resisted as he grabbed her arms to arrest as Toth attempted to calm her down. As the report details, "Mrs. Witherspoon asked, "Do you know my name?" I answered, "No, I don't need to know your name." I then added, "right now." Mrs. Witherspoon stated, "You're about to find out who I am." The report also specified, "Mrs. Witherspoon also stated, 'You are going to be on national news.' I advised Mrs. Witherspoon that was fine."
Toth was booked with a DUI charge after blowing a .139 on his Breathalyzer test. Witherspoon was booked for disorderly conduct. The two were married in March 2011 and have a 7-month-old son named Tennessee.