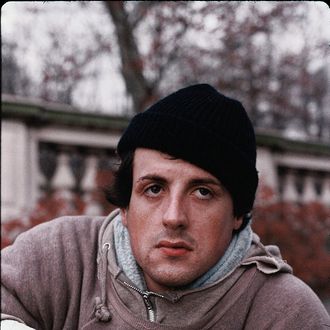 There's a Rocky musical headed to Broadway. The show, which first landed on our radar back in 2011, will open on Broadway in February, producers announced yesterday. A German-language version opened in Hamburg last year, but the show was written in English, with a score by Lynn Ahrens and Stephen Flaherty (Ragtime) and book by Thomas Meehan (Annie). Yes, there's a full-on boxing ring. Behold:
And this trailer is just perfection.
Sadly, this means our dream of a Rocky parody musical, with "Yo, Adrian! Yo" to the tune of "Blow, Gabriel, Blow" from Anything Goes, will probably not come true.