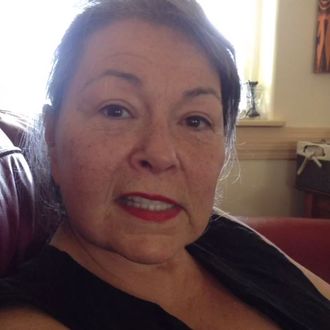 While for some, Roseanne's guest appearance on The Office tonight is the first time they will have thought of her in a while, to some of us she really never left. The some of us that follow her on Vine, that is. Just as she did with Twitter, Roseanne has taken very nicely to the new social network that mixes video with GIFs and allows her to express herself in the truest fashion.
Roseanne's first series of Vines are perhaps her most prolific. Sure, the animation isn't much, so make sure you turn on your sound for this one.
Whoever her driving companion is, I love him.
Jake!
The glove compartment has never been funnier.
But it didn't take very long for Roseanne to figure out exactly how Vine works …
… and use it to harass her grandchildren.
Even her food Vines are magical!
Please never stop.