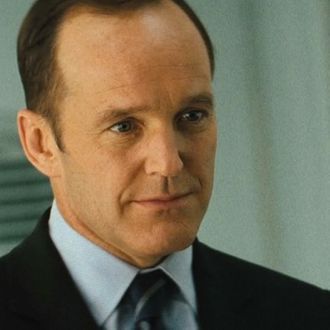 ABC's Joss Whedon pilot now has an official title: Marvel's Agents of S.H.I.E.L.D. (Nice branding!) It will run in hour-long installments and play a little something like this:
"Agent Phil Coulson (Clark Gregg) returns to the worldwide law enforcement organization S.H.I.E.L.D. He puts together a small, highly trained, team of Agents to tackle the cases that haven't been classified yet, the new, the strange and the unknown. That team consists of straight arrow Agent Grant Ward (Brett Dalton), an expert in combat and espionage; pilot and martial artist Agent Melinda May (Ming-Na Wen); and brilliant if socially awkward scientists Agent Leo Fitz (Iain De Caestecker) and Agent Jemma Simmons (Elizabeth Henstridge). They'll be joined by civilian new recruit and computer hacker Skye (Chloe Bennet)."
Last summer, Whedon told Vulture "it's going to work very well for people who either love the Marvel universe or for people who've never dipped a toe in the Marvel universe." Dying to get a look at the production value, though.