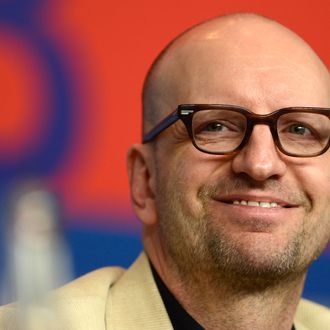 US director Steven Soderbergh addresses a press conference for the film 'Side effects' presented in the Berlinale Competition of the 63rd Berlin International Film Festival in Berlin on February 12, 2013.
Photo: GERARD JULIEN/AFP/Getty Images
His unverified (but confirmed, in this interview with Collider) account is @Bitchuation, and he posted the first seven chapters of Glue last night. A sample line: "Mayhem. The French have a word for what came out the back of M's head: sweetbreads." Tasty!