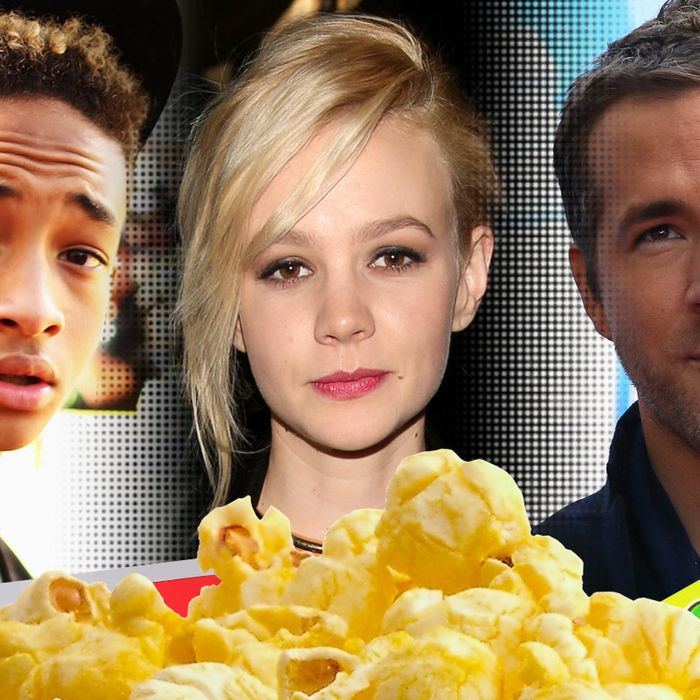 The summer movie season is no vacation for twelve of Hollywood's most interesting actors, all of whom will find their mettle tested in the months to come. For wobbly stars like Armie Hammer and Jesse Eisenberg, a summer blockbuster would come none too soon, while other up-and-comers like Carey Mulligan and Benedict Cumberbatch could see their profiles soar if their star-making roles deliver the goods. Who's got the most to gain this summer, and who's got the most to lose? Read on, and let's see how they've all done come September.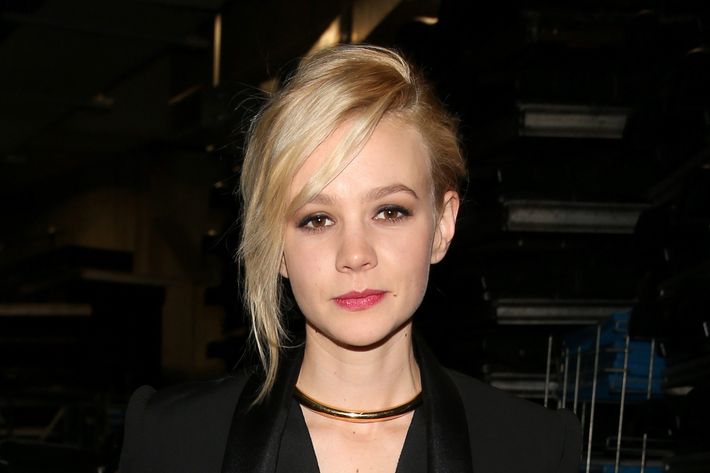 Carey Mulligan
The 27-year-old Brit has had real industry heat since her Oscar-nominated role in 2009's An Education, but she's not a name to mainstream audiences yet. That could change with The Great Gatsby, where she once again plays the love interest (as she did in her two biggest films to date, Drive and Wall Street: Money Never Sleeps), but at least Daisy Buchanan is one of the most famous literary love interests of all time. If this F. Scott Fitzgerald adaptation becomes an unlikely summer blockbuster, Mulligan is well placed to finally ascend to the A-list.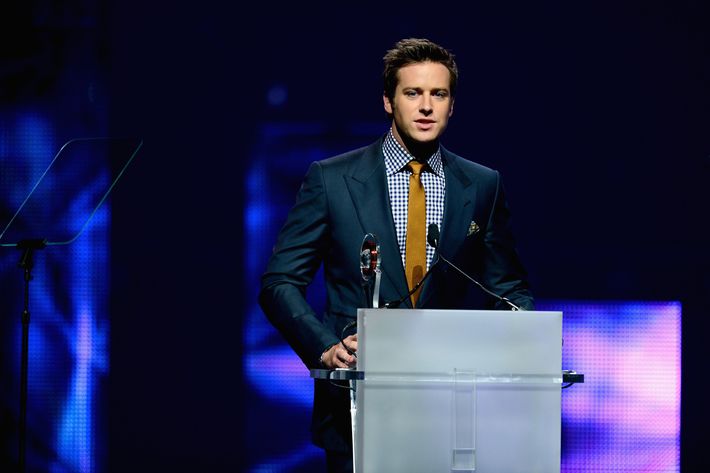 Armie Hammer
In a Hollywood era dominated by boyish male stars, the tall, masculine, velvet-voiced Armie Hammer is an anomaly, and his dual role in The Social Network had audiences seeing double and casting directors seeing dollar signs. The actor was thusly a red-hot prospect for a minute … and then his two follow-up films, J. Edgar and Mirror Mirror, went bust. The Lone Ranger is Hammer's chance to right his course, and he'll have plenty of support from his more famous co-star Johnny Depp, but if this Gore Verbinski–helmed Western flops, too, Hammer's going to be back on the bread lines with Taylor Kitsch, and no one wants that. Keep your fingers crossed for him!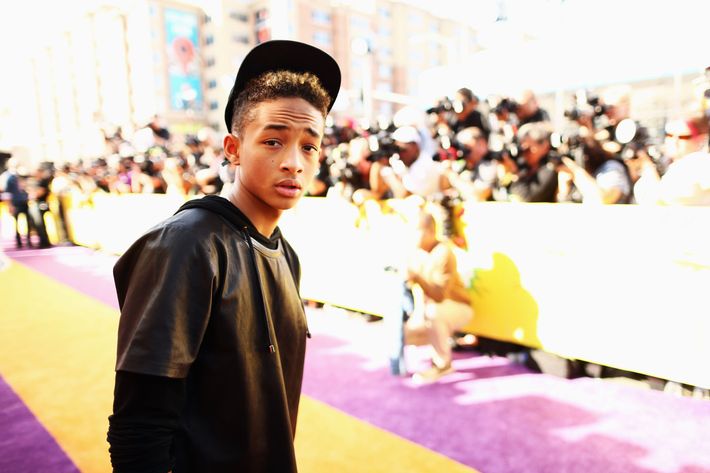 Jaden Smith
Studio executives have done a piss-poor job finding young men under 25 who can open movies, and their recent track record is even worse when it comes to growing new African-American stars. Whatever else you may think of him, Jaden Smith fills those necessary niches, and after The Karate Kid overperformed in 2010, Hollywood will be looking to his summer sci-fi movie After Earth (where he stars alongside dad Will Smith) for proof that the 14-year-old is a superstar-in-the-making. While his female counterparts are prolific (fellow teen Chloë Moretz makes roughly a million billion movies a year), Jaden works sparingly and only toplines movies for Sony, his father's favorite studio. Still, if After Earth hits big, everyone in town will be readying their own Jaden Smith vehicle.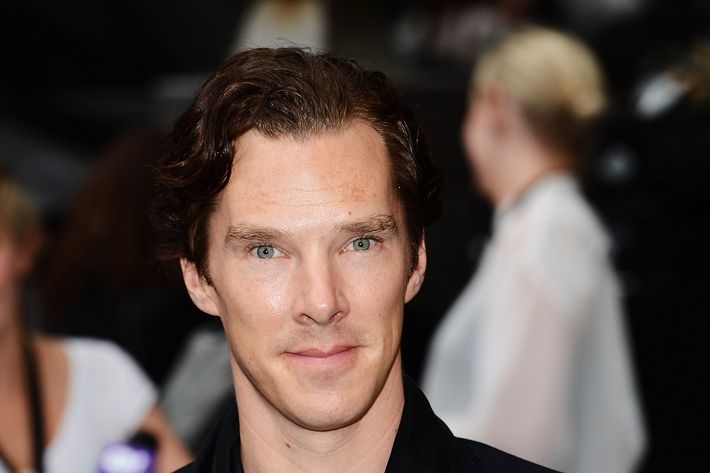 Benedict Cumberbatch
The Sherlock star is poised to have an absolutely gigantic 2013 — this winter alone, he'll be lending his talents to 12 Years a Slave, the second installment of The Hobbit, the star-choked August: Osage County, and the Julian Assange biopic The Fifth Estate — but it all begins for him next month, when Star Trek Into Darkness opens. The marketing has leaned heavily on Cumberbatch's mysterious villain, and while plugged-in film fans wonder who he's playing, mainstream audience will simply wonder, Who is that? when they get a load of Cumberbatch's silky malevolence.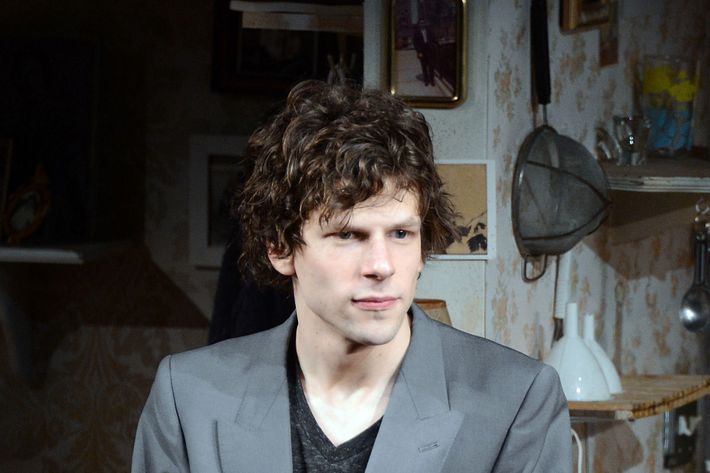 Jesse Eisenberg
After making his name in independent film, Jesse Eisenberg scored a mainstream one-two punch with 2009's Zombieland and 2010's The Social Network, the latter of which earned him an Oscar nod for Best Actor. None of that seemed to help when Eisenberg was next seen in the underperforming comedy 30 Minutes or Less, and comic indies To Rome With Love and Why Stop Now? earned mixed notices, too. (In fact, Why Stop Now? took in a positively wince-inducing $2,432 during its entire theatrical run.) Eisenberg will try to reestablish himself with this summer's crime caper Now You See Me, and lucky for him, he's buoyed by a stellar supporting cast that includes Mark Ruffalo, Morgan Freeman, Woody Harrelson, and Michael Caine.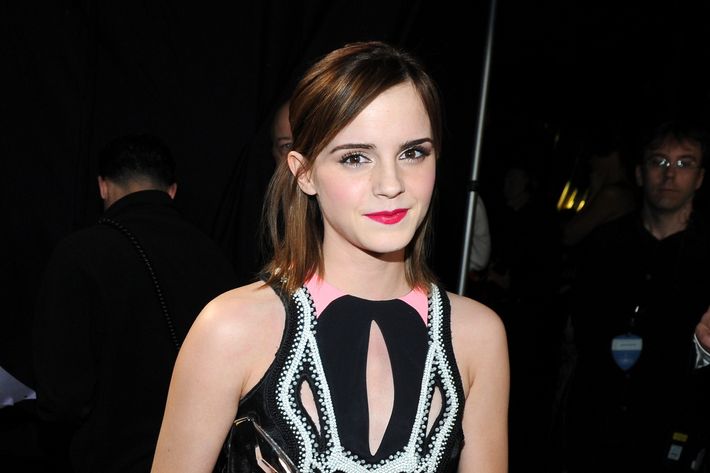 Emma Watson
While her Harry Potter co-star Daniel Radcliffe established his post-franchise potential with the sleeper hit The Woman in Black, Emma Watson is still searching for the movie she can make her mark with. (The Perks of Being a Wallflower was better-reviewed than Watson's own performance in it.) That will change this summer, when the 23-year-old actress turns in larcenous supporting work as a young thief in Sofia Coppola's The Bling Ring (we're already obsessed with every line she croaks out in the trailer) and as herself in the apocalypse comedy This Is the End (where she robs a pack of stars including James Franco and Danny McBride).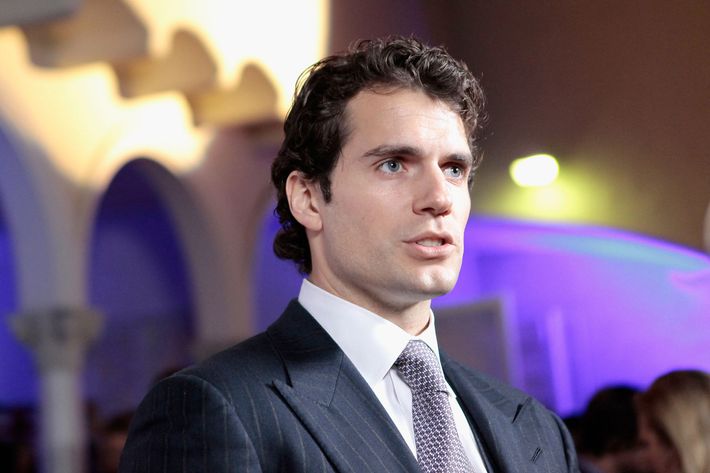 Henry Cavill
The almost cartoonishly handsome Cavill has been turning heads since his work on The Tudors, but big-screen starring roles in Immortals and The Cold Light of Day showcased his musculature more than his acting ability. Will Cavill finally become a star with this summer's Superman vehicle Man of Steel? Other recent men to don the S, like Tom Welling and Brandon Routh, have hit some career speedbumps since; we'll soon see if Cavill's trajectory flies higher.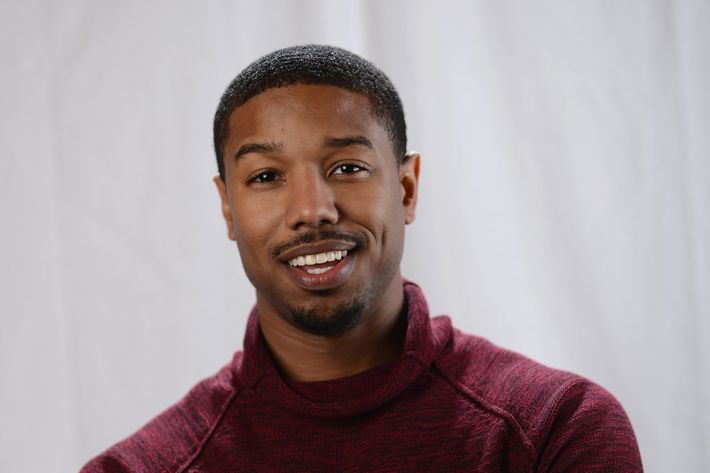 Michael B. Jordan
The Friday Night Lights alum had a good supporting role in last year's Chronicle, but now he's got a great leading part in the fact-based Fruitvale Station, where he plays Oscar Grant, an unarmed man gunned down in a Bay Area rapid transit station. The film had audiences bawling at Sundance and is bound for Cannes next; with Harvey Weinstein positioning Fruitvale for awards consideration, Jordan could find himself the recipient of some major Oscar buzz.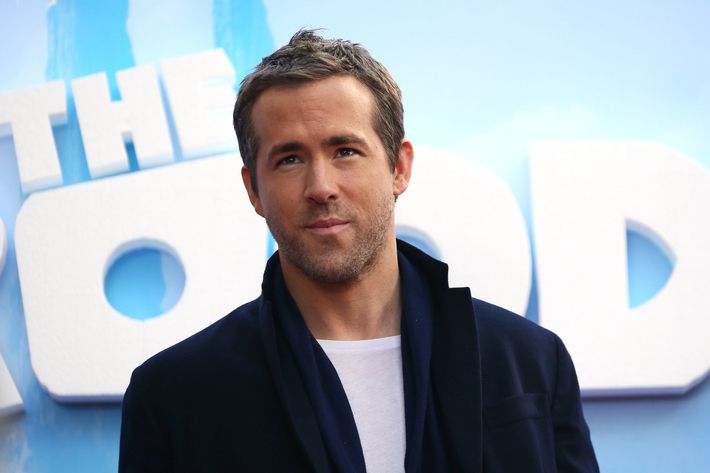 Ryan Reynolds
After The Proposal became an enormous hit in 2009, Ryan Reynolds was offered every movie in town … and sadly, he took on the sputtering superhero flick Green Lantern and the underperforming comedy The Change-Up, both of which changed his fortunes in a single summer. Reynolds managed to shore up his appeal somewhat with last year's hit Safe House, but the real test will come in July with his role opposite Jeff Bridges in the supernatural action-comedy R.I.P.D. Could this give him the Men in Black–type franchise he needs to safeguard his career?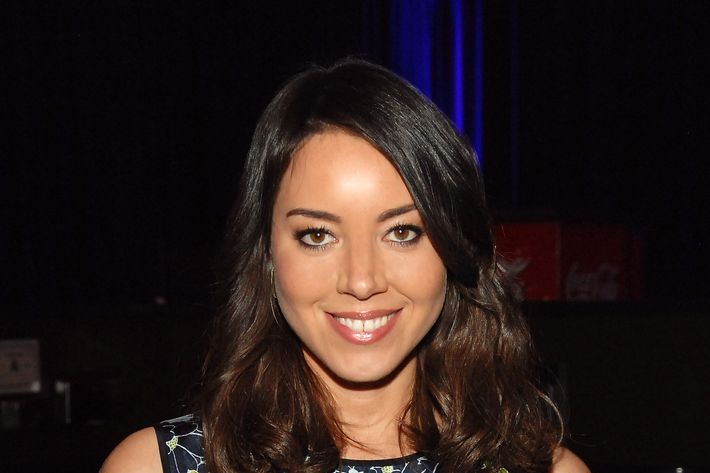 Aubrey Plaza
Whether her Ferrell-crashing stunt at the MTV Movie Awards was planned or not, Aubrey Plaza certainly succeeded in grabbing the spotlight for her scrappy summer sex comedy The To-Do List, where she plays a high-schooler determined to engage in a whole host of sex acts by summer's end. A scene-stealer on Parks and Recreation, Plaza was supposed to break out in last year's indie Safety Not Guaranteed, but the movie never quite caught fire at the box office. Plaza is a very particular screen presence, so let's hope that this is the vehicle she needs to get a foothold in the movies.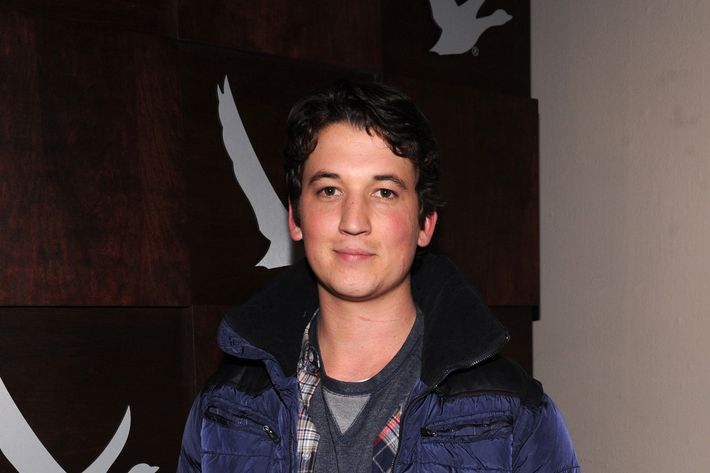 Miles Teller
James Ponsoldt's sterling summer romance The Spectacular Now is likely to make a bigger star out of Shailene Woodley, but the real buzz is on its male lead, the quirky-funny Miles Teller. As an alcoholic high-schooler whose quick wit masks deep insecurities, Teller immediately calls to mind a young Vince Vaughn, but Vaughn never got to be this charming while falling in love. The role is a great showcase for the 26-year-old actor, who proves himself adept at both smart comedy and meaningful drama.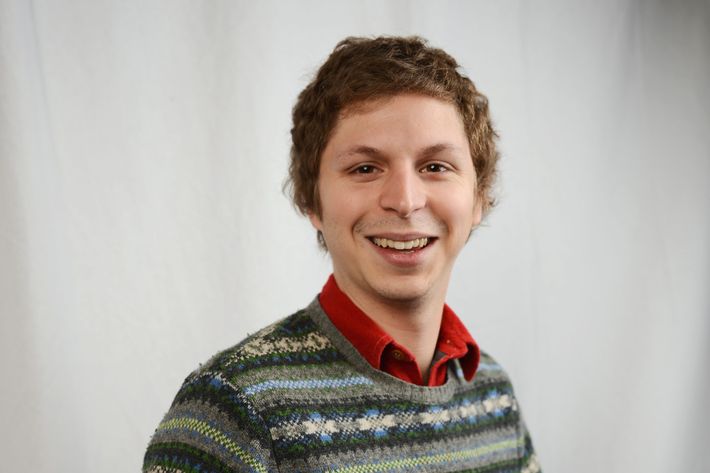 Michael Cera
Cera's been away for a while, but the Scott Pilgrim star is ready to revamp his image in 2013. After Netflix releases the new batch of Arrested Development episodes in May, Cera will send up his sensitive-hoodie shtick by playing an utter prick in both This Is the End (where he cameos as an exaggerated version of himself) and Crystal Fairy, where he stars as an obnoxious American tourist who lightens up a little on a drug-fueled Chile road trip. By leaning into the joke, can George Michael get back in our good graces again?