It's the same every season. The Voice kicks off with a series of glorious blind auditions and then moves to those inferior battle rounds. (Don't even get me STARTED on the viewer voting period.) The Voice rightfully prides itself on its very clever premise: Judges hear faceless talent, and then judges turn their thrones around to claim them for a team if they hear promise. And when that part of the competition is over, I find it hard not to lose excitement for the rest of the show.
With the auditions having ended already this season, all I have left now are the memories of my favorite quirk: the judges' "think faces." And each judge has his or her own very special lost-in-thought look. From Adam Levine's head bob to Blake Shelton's thoughtful fist-under-chin — even newbies Shakira and Usher have developed their own version of appearing like they're processing something deeply important. I'll leave you with the four judges' best "think faces":
Usher is the least think-y, often glancing toward Blake, his face solemn.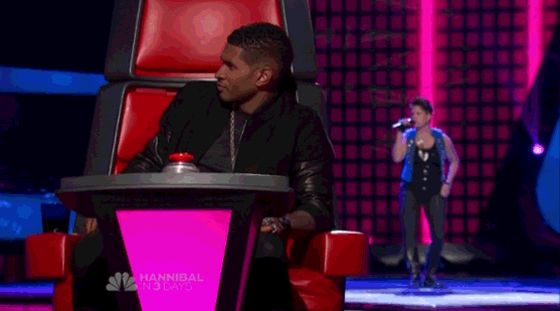 Perhaps listening for a key change, Adam cranes his neck backward with eyes closed.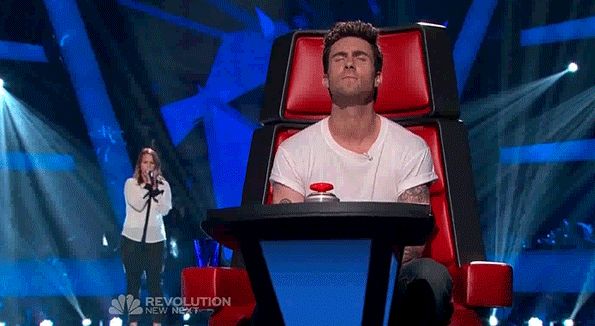 Shakira often sways along to the music, her eyes fluttering closed.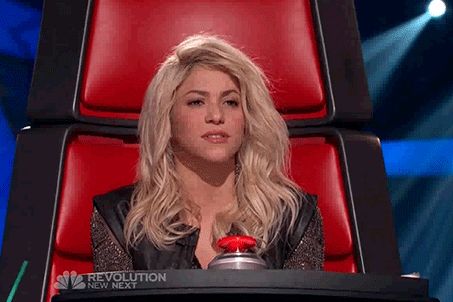 And Blake is often the king of the hand-under-chin look.