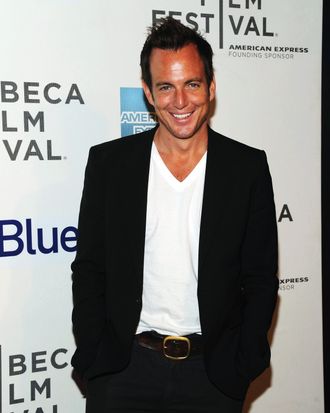 Actor Will Arnett walks the red carpet at the World Premiere Of Morgan Spurlock's "MANSOME" at the Tribeca Film Festival on April 21, 2012 in New York City.
Photo: Jamie McCarthy/2012 WireImage
Will Arnett has been tapped as one of the stars of Ninja Turtles, joining Megan Fox in the CGI-slash-live-action project from director Jonathan Liebesman (Wrath of the Titans, Battle Los Angeles) and producer Michael Bay. "Arnett's role is being kept secret, though still uncast from the Ninja Turtles mythology are Splinter, the turtles' sensei rat, and the villainous and masked Shredder," writes THR. And no, Arnett isn't playing Casey.