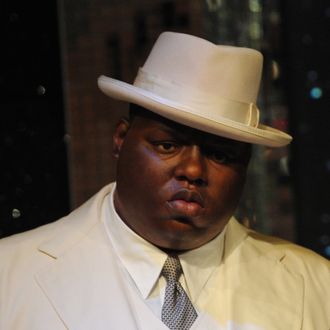 It's Sunday afternoon — your last chance to read all that stuff you were too distracted to read last week before Monday brings a new deluge of things you will want to read. Below, some of our recommendations:
"Afterlife" by Chris Wallace (The Paris Review): Christopher Wallace may be dead, but Biggie is always with us (some more than others).
"John le Carré Has Not Mellowed With Age" by Dwight Garner (The New York Times Magazine): A profile of the world's most famous living spy novelist.
"Beautiful Oblivion" by Wesley Morris (Grantland): Much like Tom Cruise himself, today's sci-fi movies look better than they should.
"Bikini, Kill" by Ayesha A. Siddiqi (The New Inquiry): On why Harmony Korine's Spring Breakers heroines really are special, just like Alien said.
For more in-depth weekend readings, visit our friends at Longreads.