If you believe the rumors and were suspicious about her recent show cancellation, Beyoncé is pregnant (again!). Blue Ivy might just get the sister-friend she's been dreaming of since being locked in that tall ivory tower. But seriously, siblings are wonderful — and so are the notes Beyoncé uses to communicate with her fans via Tumblr and Instagram. Is that how she'll announce the pregnancy? With a slight nod to the press and a handwritten note for us? What will the note say? We imagined a few rough drafts, so please don't put us in jail for our falsified Beyoncé signature.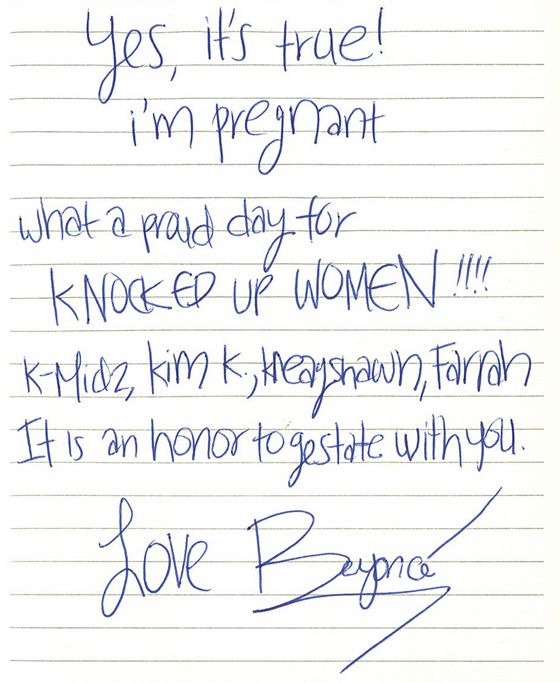 Because Bey isn't the only one knocked up around this joint.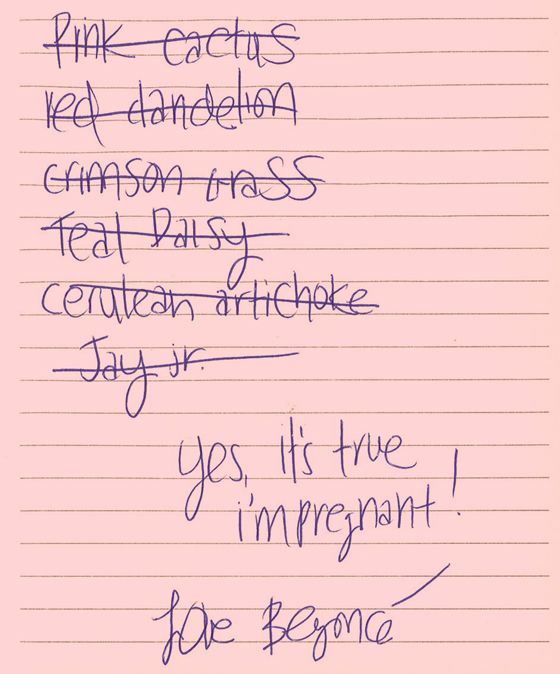 We actually really like "Jay Jr." Cross your fingers for a boy!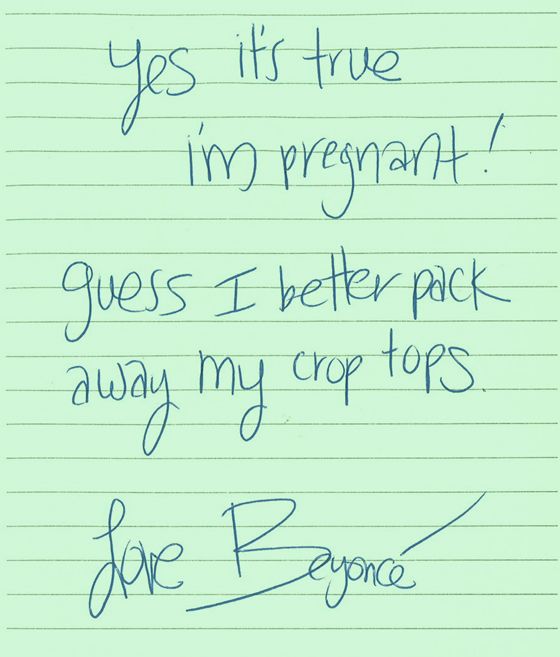 A not-so-subtle reference to rapper Kreayshawn's pregancy announcement and Tumblr post about so sadly having to put away her not-knocked-up wear.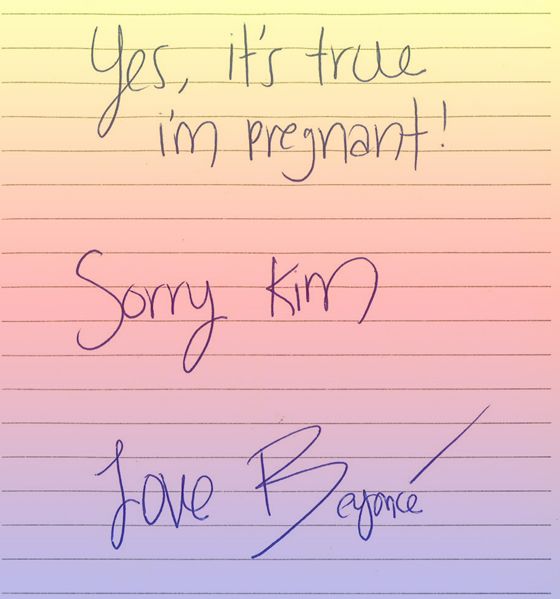 WAY HARSH, B! Congratulations!