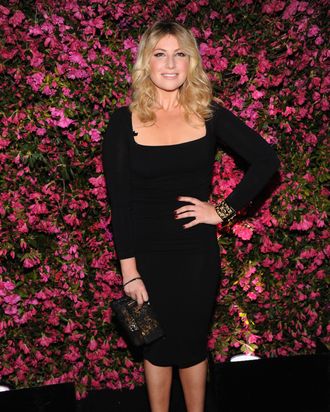 Actress Ari Graynor attends the Chanel Tribeca Film Festival Artists Dinner on April 24, 2013 in New York City.
Photo: Jamie McCarthy/Getty Images
It looks like CBS wasn't quite done with its pickups last week. The network announced today that its 2013–14 lineup will also include Bad Teacher, a single-camera comedy adaptation of the 2011 Cameron Diaz movie about a former trophy wife who, for some cockamamie reason, pretends to be a teacher. The show stars Ari Graynor in the Diaz role, and the pilot also included Ryan Hanson, Sara Gilbert, and Kristin Davis. No word on when in the season it will air, or in what time slot, but it's basically begging to be paired with 2 Broke Girls.